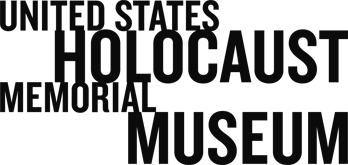 Selected Records of the Society for the Protection of Science and Learning, 1933–1955
Source: The Bodleian Library, Oxford University
The Society for the Protection of Science and Learning (SPSL), originally named the Academic Assistance Council (AAC), was established in London in 1933 to assist scholars who had been expelled by the Nazis from their academic positions in Germany and later throughout Europe. The SPSL supported refugee academics by providing grants and finding them employment in Britain and throughout the world.
The SPSL also advocated for academic freedom and appealed for the release of almost 500 refugee scholars interned by the British as enemy aliens.
The SPSL helped hundreds of scholars in the 1930s and 1940s. In 1936, the SPSL reported that of 700 scholars who had left Germany, the SPSL permanently reestablished 363 scholars with 324 temporarily supported at universities and other institutions. Speaking about the AAC at a fundraising event in October 1933, Albert Einstein stated: "Through your well-organised work of relief, you have done a great service not only to innocent scholars who have been persecuted, but also to humanity and science." Many of the assisted refugees were prominent academics and scientists who contributed greatly to British society—16 refugee scholars later went on to receive the Nobel Prize.
This collection traces the SPSL's work through administrative and financial files, appeals for funds, minute books and reports, and correspondence with the British Home Office and international and national refugee organizations. Also included are lists of refugee scholars, case files, as well as questionnaires completed in 1958 which document the background, experiences, and academic works of each scholar. Testimonials in support of interned refugees provide each scholar's reason for dismissal and position towards the Nazi regime, and confirms the refugee's integrity and loyalty to Britain. This collection is important because of the information it contains about the efforts of the scholarly community to rescue and assist refugees, the lives and work of eminent scholars and scientists, and increasing exclusion and persecution in prewar Nazi Germany.
Read more about SPSL's history (external link).