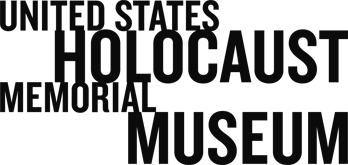 Records of UkrKOMZET and UkrOZET, 1920–1930s
Records of the All-Ukrainian Committee for the Settlement of Working Jews on the Land (Ukrkomzet) and THE All-Ukrainian Society for the Settlement of Working Jews on the Land (Ukrozet), 1920–1930s
Source: Central State Archive of the Highest Organs of Government and Administration of Ukraine
The Ukrainian branch of the all-Soviet Union Committee for the Settlement of Working Jews on the Land (UkrKOMZET; Komzet) was created in 1924 in order to help the impoverished Jewish population of the former Pale of Settlement adopt productive agricultural skills.
In 1925, in addition to Komzet, the Soviet authorities created the Society for the Settlement of Working Jews on the Land (UkrOZET; Ozet), which publicized both within and outside the USSR plans to foster Jewish agriculture and to raise funds to implement these projects.
From the 1920s through the 1930s, the Ukrainian branches of these two interconnected organizations engaged in organizing Jewish agricultural settlements and districts and resettling the Jewish population from towns which had been impoverished by the civil war and Soviet nationalization to the undeveloped and "free" lands on the territory of Southern Ukraine. The activities of Komzet and Ozet resulted in the creation of three Jewish national districts in Kalinindorf, Novo-Zlatopol, and Stalindorf. During the Great Terror of the second half of the 1930s, many Komzet and Ozet activists were arrested. By 1938, offices of all Komzet and Ozet organizations, including its Ukrainian branches, had been closed by the Soviet government.
During World War II, the majority of the members of the Jewish collective farms in the Ukraine were annihilated by the Nazis and local collaborators.
The archival collections of Komzet and Ozet include administrative documents, notes from the meetings of Komzet and Ozet's governing bodies, directives concerning resettlement, correspondence with Jewish organizations abroad, economic records, agitprop materials, information bulletins, research reports about the Jewish agricultural settlements, personnel and financial records, lists of re-settlers and members of the newly created Jewish settlements.
These unique records are the only surviving remnant of the rich Jewish life and culture in these regions which were totally destroyed by the Holocaust. They provide unique information about the lives of these communities and the activities of Jewish organizations. Further, these records contain names and biographical information about Jews who were later a target of the Nazi's "Final Solution."