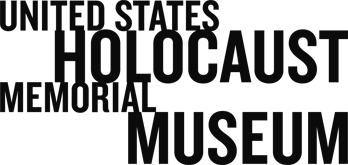 Forced and Slave Labor in Nazi-Dominated Europe
One-Day Symposium, October 24, 2002
Civilians, concentration camp prisoners, deportees, foreign nationals, Jews, and prisoners of war were all forced into the sprawling forced and slave labor system that encompassed most of Europe and supported the war efforts of the Nazi regime and Axis countries. Forced and slave labor was used in road-building and defense works; the chemical, construction, metal, mining, and munitions industries; and elsewhere. Such labor was integral to concentration camps and their subcamps, farms, ghettos, labor battalions, religious institutions, prisoner-of-war camps, and private industries in Germany, other Axis countries, and the German-occupied territories east and west. The objective of this symposium is to examine key elements of the forced and slave labor system as a European phenomenon during World War II.
This symposium is supported by the Helena Rubinstein Foundation.
Introductory Comments
Paul A. Shapiro, Director, Center for Advanced Holocaust Studies, United States Holocaust Memorial Museum (USHMM)
Paul A. Shapiro is Director, Center for Advanced Holocaust Studies, USHMM. He served earlier as Assistant to the Museum Director for Special Projects. Before joining the Museum, Mr. Shapiro was involved for over a decade in the development of the Museum's archival collections. A specialist in the Holocaust in Romania and a former editor of the Journal of International Affairs (New York) and Problems of Communism (Washington), Mr. Shapiro holds degrees in government, international affairs, and history from Harvard University and Columbia University.
Session I: Forced and Slave Labor in Germany
Chair—Peter Black, Senior Historian, Center for Advanced Holocaust Studies, USHMM
Forced and Slave Labor in Nazi Germany:The State of the Field—Peter Hayes, Theodore Zev Weiss Chair of Holocaust Studies and Professor of History, Northwestern University, Evanston, Illinois, and Member, Academic Committee of the United States Holocaust Memorial Council
Peter Hayes is Theodore Zev Weiss Chair of Holocaust Studies and Professor of History, Northwestern University, Evanston, Illinois, and Member, Academic Committee of the United States Holocaust Memorial Council. He is the author of the prize-winning Industry and Ideology: IG Farben in the Nazi Era (1987; second edition by Cambridge University Press, 2001) and editor of Lessons and Legacies, Volume I: The Meaning of the Holocaust in a Changing World (Northwestern University Press, 1991). He is currently completing a book on Degussa AG, a chemical company involved in the production of Zyklon B in the Nazi period.

To play this audio content please enable JavaScript, and consider upgrading to a web browser that supports HTML5 audio
The Business of Genocide:The Holocaust and Forced Labor in the Concentration Camps—Michael Thad Allen, Associate Professor in the School of History,Technology, and Society at the Georgia Institute of Technology, Atlanta
Michael Thad Allen is Associate Professor in the School of History, Technology, and Society at the Georgia Institute of Technology, Atlanta, and 1998 Fellow, Center for Advanced Holocaust Studies, United States Holocaust Memorial Museum (USHMM). He is author of The Business of Genocide: The SS, Slave Labor, and the Concentration Camps (University of North Carolina Press, 2002).

To play this audio content please enable JavaScript, and consider upgrading to a web browser that supports HTML5 audio
Cultural Policy and Political Oppression: Nazi Architecture and the Development of SS Forced-Labor Concentration Camps—Paul Jaskot, Associate Professor of Art History, DePaul University, Chicago
Paul Jaskot is Associate Professor of Art History, DePaul University, Chicago, Illinois. He is the author of The Architecture of Oppression: The SS, Forced Labor and the Nazi Monumental Building Economy (Routledge, 2000). He is currently working on the topic of the Holocaust in postwar German art.

To play this audio content please enable JavaScript, and consider upgrading to a web browser that supports HTML5 audio
Session II: Jewish Forced and Slave Labor
Chair—Wendy Lower, Director,Visiting Scholars Division, Center for Advanced Holocaust Studies, USHMM
Forced Labor of German Jews as a Basic Element of Persecution after 1938—Wolf Gruner, Researcher, Zentrum für Antisemitismusforschung,Technische Universität Berlin, Germany, and 2002–2003 Pearl Resnick Postdoctoral Fellow, Center for Advanced Holocaust Studies, United States Holocaust Memorial Museum
Wolf Gruner is Researcher, Zentrum für Antisemitismusforschung, Technische Universität Berlin, Germany, and 2002–2003 Pearl Resnick Postdoctoral Fellow, Center for Advanced Holocaust Studies, USHMM. He is author of four books on forced labor of German and Austrian Jewry. His manuscript "Forced Labor of Jews: Studies on Forced Labor of German, Austrian, and Polish Jews outside the Concentration Camps in the Reich, 1938–1945," to be published by Cambridge University Press, is forthcoming.

To play this audio content please enable JavaScript, and consider upgrading to a web browser that supports HTML5 audio
The Wartime Labor Service System of Hungary—Randolph L. Braham, Distinguished Professor Emeritus of Political Science, and Director, Rosenthal Institute for Holocaust Studies, Graduate Center of the City University of New York, and Member, Academic Committee of the United States Holocaust Memorial Council
Randolph L. Braham is Distinguished Professor Emeritus of Political Science and Director, Rosenthal Institute for Holocaust Studies, Graduate Center of the City University of New York, and Member, Academic Committee of the United States Holocaust Memorial Council. Publication of his two-volume work The Destruction of Hungarian Jewry: A Documentary Account (1963) distinguished Dr. Braham as a pioneer scholar in Holocaust Studies. He is coeditor (with Scott Miller) of The Nazis' Last Victims: The Holocaust in Hungary (Wayne State University Press, published in association with the United States Holocaust Memorial Museum, 1998) as well as author and editor of more than three dozen other works on the Holocaust in central and eastern Europe.

To play this audio content please enable JavaScript, and consider upgrading to a web browser that supports HTML5 audio
The Factory Forced Labor Camps in Starachowice, Poland: Memories of the Jewish Survivors—Christopher R. Browning, Frank Porter Graham Professor of History, University of North Carolina at Chapel Hill, and 2002–2003 Ina Levine Scholar, Center for Advanced Holocaust Studies, USHMM
Christopher R. Browning is author of the acclaimed work Ordinary Men: Reserve Police Battalion 101 and the Final Solution in Poland (1992) as well as numerous other books on the Holocaust, including Nazi Policy, Jewish Workers, German Killers (2000); Collected Memories: Holocaust History and Postwar Testimony (2003); and The Origins of the Final Solution: The Evolution of Nazi Jewish Policy, September 1939–March 1942 (2004), which recently won the National Jewish Book Award.

To play this audio content please enable JavaScript, and consider upgrading to a web browser that supports HTML5 audio
Retelling the Jewish Slave Labor Experience in Romania—William Rosenzweig, Chairman of the Fashion Ribbon Group of Companies, New York City, and Holocaust survivor from Chernowitz (Cernauti), Romania (present-day Chernivtsi, Ukraine)
William Rosenzweig was raised in Czernowitz (Cernauti), Bukovina, which was then part of Romania and is present-day Chernivtsi, Ukraine. At the outbreak of World War II, he was incarcerated in the ghetto of Czernowitz prior to deportation to the Bershad ghetto in Transnistria. Today, he serves as Chairman of the Fashion Ribbon Group of Companies headquartered in New York City.

To play this audio content please enable JavaScript, and consider upgrading to a web browser that supports HTML5 audio
Session III: Forced and Slave Labor Across Europe
Chair—Martin Dean, Applied Research Scholar, Center for Advanced Holocaust Studies, United States Holocaust Memorial Museum
Slave Labor, Durchgangstrasse IV, and German-Romanian Relations—Andrej Angrick, Historian, Hamburger Stiftung zur Förderung von Wissenschaft und Kultur, Hamburg, Germany
Andrej Angrick is Historian, Hamburger Stiftung zur Förderung von Wissenschaft und Kultur, Hamburg, Germany. He completed his dissertation, "Die Einsatzgruppe D: Struktur und Tätigkeiten einer mobilen Einheit. Der Sicherheitspolizei und des SD in der deutsch besetzten Sowjetunion" (Einsatzgruppe D: Stucture and Activities of a Mobile Killing Unit. The Security Police and the SD in the German-occupied Soviet Union) at the Technischen Universität Berlin in 1999.

To play this audio content please enable JavaScript, and consider upgrading to a web browser that supports HTML5 audio
Foreign Labor in Vichy France:The Groupements de Travailleurs Etrangers—Sarah B. Farmer, Associate Professor of History, University of California, Irvine
Sarah B. Farmer is Associate Professor of History, University of California, Irvine. She is the author of Martyred Village: Commemorating the 1944 Massacre at Oradour-sur-Glane (University of California Press, 1999).

To play this audio content please enable JavaScript, and consider upgrading to a web browser that supports HTML5 audio
Racism versus Pragmatism: Soviet Prisoners of War as Forced Labor in Germany, 1941–1942—Rolf Keller, Referent, Niedersächsische Landeszentrale für politische Bildung, Hannover, and doctoral candidate, University of Hannover, Germany
Rolf Keller is Referent, Niedersächsische Landeszentrale für politische Bildung, Hannover, Germany, working primarily in the areas of history and memorialization. He is editor of Konzentrationslager Bergen-Belsen: Berichte und Dokumente (Bergen-Belsen: Personal Accounts and Documents) (Niedersächsische Landeszentrale für politische Bildung, 1995) and is currently completing his dissertation, "Sowjetische Kriegsgefangene im Deutschen Reich, 1941–42. Die Kriegsgefangenenorganisation der Wehrmacht und der Arbeitseinsatz der Gefangenen im Widerstreit von Pragmatismus und Ideologie" (Soviet prisoners of war in the German Reich, 1941–42. The Wehrmacht and the Conscription of Soviet Prisoners of War: The Conflict between Pragmatism and Ideology) at the University of Hannover.

To play this audio content please enable JavaScript, and consider upgrading to a web browser that supports HTML5 audio
Related Information