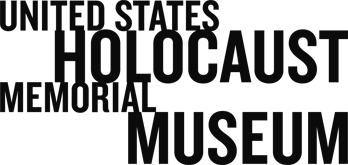 Children and the Holocaust
One-Day Symposium, April 3, 2003
During the Holocaust, more than one million children were killed. Those who escaped that fate went into hiding, were forced to emigrate—often without their families—or survived by concealing their Jewish identity. Children were ghettoized, deported, or murdered at the hands of mobile killing squads, or died in concentration, transit, labor, and extermination camps. After the war, those who survived struggled to reunite with family members. Many had to face the fact that they were orphans. This symposium explores the variety of fates children experienced, from the perspectives of both scholars and the child survivors themselves. It is one of several programs focusing on children taking place between April 2003 and April 2004 in commemoration of the 10th Anniversary of the United States Holocaust Memorial Museum.
This symposium is made possible by the Helena Rubinstein Foundation.
Introduction
Paul A. Shapiro, Director, Center for Advanced Holocaust Studies, United States Holocaust Memorial Museum (USHMM)
Paul A. Shapiro is Director, Center for Advanced Holocaust Studies, USHMM. He served earlier as Assistant to the Museum Director for Special Projects. Before joining the Museum, Mr. Shapiro was involved for over a decade in the development of the Museum's archival collections. A specialist in the Holocaust in Romania and a former editor of the Journal of International Affairs (New York) and Problems of Communism (Washington), Mr. Shapiro holds degrees in government, international affairs, and history from Harvard University and Columbia University.
Keynote Address
Nechama Tec, Professor of Sociology, University of Connecticut-Stamford; Member, United States Holocaust Memorial Council and its Academic Committee; and 1997 Senior Research Fellow, Miles Lerman Center for the Study of Jewish Resistance, USHMM
Nechama Tec is Professor of Sociology at the University of Connecticut-Stamford and a Member of the United States Holocaust Memorial Council and its Academic Committee. In 1997, Professor Tec was Senior Research Fellow of the Miles Lerman Center for the Study of Jewish Resistance, United States Holocaust Memorial Museum. A child survivor of the Holocaust in Poland, she is author of Dry Tears: The Story of a Lost Childhood (1984) and When Light Pierced the Darkness: Christian Rescue of Jews in Nazi-Occupied Poland (1986), both awarded the Merit of Distinction Award from the Anti-Defamation League; In the Lion's Den: The Life of Oswald Rufeisen (1990), nominated for the Pulitzer Prize; and Defiance: The Bielski Partisans (1993), recipient of the International Anne Frank Special Recognition Prize in Switzerland (1994) and the First Prize for Holocaust Literature by the World Federation of Fighters, Partisans, and Concentration Camp Survivors in Israel (1995). Her most recent book is Resilience and Courage: Women, Men, and the Holocaust (2003).

To play this audio content please enable JavaScript, and consider upgrading to a web browser that supports HTML5 audio
Session I: Emigration and "Mischlinge"
Moderator: Severin Hochberg, Historian, Center for Advanced Holocaust Studies, USHMM
Jewish Emigration and International Refugee Policy: The Situation of Children—Susanne Heim, Max Planck Society for the Advancement of Science, Berlin, and 2003 Charles H. Revson Foundation Fellow, Center for Advanced Holocaust Studies, USHMM
Susanne Heim is Deputy Research Director for the Max Planck Society's research program "The History of the Kaiser Wilhelm Society in the National Socialist Era" in Berlin, and 2003 Charles H. Revson Foundation Fellow in the Center for Advanced Holocaust Studies. As Revson Fellow, she is completing her manuscript "International Immigration Policy and Forced Emigration from Germany, 1933–1941."

To play this audio content please enable JavaScript, and consider upgrading to a web browser that supports HTML5 audio
Heroic Acts and Missed Opportunities: The Rescue of Youth Aliyah Groups from Europe During World War II—Sara Kadosh, Director,American Jewish Joint Distribution Committee Archives, Jerusalem, and former Research Affiliate, International Institute for Holocaust Research,Yad Vashem, Jerusalem
Sara Kadosh is Director of the American Jewish Joint Distribution Committee Archives, Jerusalem, and former Research Affiliate of the International Institute for Holocaust Research, Yad Vashem. She received her doctorate from Columbia University in 1995, with the dissertation "Ideology versus Reality: Youth Aliyah and Rescue of Jewish Children during the Holocaust Era, 1933–1945."

To play this audio content please enable JavaScript, and consider upgrading to a web browser that supports HTML5 audio
The Plight of German Children from Jewish-Christian 'Mixed Marriages:' Often-Forgotten Victims of the Holocaust—Cynthia A. Crane, Assistant Professor of English, University of Cincinnati
Cynthia A. Crane is Assistant Professor of English at the University of Cincinnati. She is winner of that university's Elsie B. Westheimer Short Story Prize (1993) and author of Divided Lives: The Untold Stories of Jewish-Christian Women in Nazi Germany (2000).

To play this audio content please enable JavaScript, and consider upgrading to a web browser that supports HTML5 audio
Session II: Ghettoization, Hiding, and the Camp Experience
Moderator: Ann Mann Millin, Assistant to the Director, Center for Advanced Holocaust Studies, USHMM
Childhood in the Warsaw Ghetto—Barbara Engelking-Boni, Assistant Professor, Institute of Philosophy and Sociology, Polish Academy of Science, Warsaw
Barbara Engelking-Boni is Assistant Professor at the Institute of Philosophy and Sociology, Polish Academy of Science, Warsaw. She is author of Holocaust and Memory: The Experience of the Holocaust and Its Consequences: An Investigation Based on Personal Narratives (2001), among other works. She is currently engaged in a comprehensive study of the Jewish experience in the Warsaw ghetto.

To play this audio content please enable JavaScript, and consider upgrading to a web browser that supports HTML5 audio
"Unbekannte Kinder:" The Unknown Children of Westerbork—Daphne L. Meijer, author and journalist, Amsterdam, and former Writer-in-Residence, University of Michigan–Ann Arbor
Daphne Louise Meijer is an author and journalist based in Amsterdam. Former Writer-in-Residence at the University of Michigan–Ann Arbor, she has published numerous essays, short stories, novellas, and works of drama, fiction, and nonfiction. She is author of Onbekende kindern: De laatste trein uit Westerbork (Unknown Children: The Last Train out of Westerbork, 2001).

To play this audio content please enable JavaScript, and consider upgrading to a web browser that supports HTML5 audio
Transformation and Resistance: Schooling Efforts for Jewish Children and Youth in Hiding, in Ghettos, and in Camps—Lisa Anne Plante, Adjunct Professor, College of Arts and Sciences, California State University–San Marcos
Lisa Anne Plante is Adjunct Professor in the College of Arts and Sciences at California State University-San Marcos. She received her doctorate in cultural studies from the University of Tennessee College of Education in Knoxville, based on her dissertation, "We Didn't Miss a Day": A History in Narratives of Schooling Efforts for Jewish Children and Youths in German-Occupied Europe.

To play this audio content please enable JavaScript, and consider upgrading to a web browser that supports HTML5 audio
Session III: The "Surviving Remnant" and Reconstruction
Moderator: Menachem Z. Rosensaft, Member, United States Holocaust Memorial Council, and Founding Chairman, International Network of Children of Jewish Holocaust Survivors
Menachem Z. Rosensaft is a partner at the law firm of Ross & Hardies, New York City, and director and editor-in-chief of the Holocaust Survivors Memoirs Project, World Jewish Congress. A member of the United States Holocaust Memorial Council since 1994, he has served on its Executive Committee and chaired its Collections and Acquisitions Committee. Born in the Bergen-Belsen displaced persons camp, Mr. Rosensaft is the child of survivors of Auschwitz and Bergen-Belsen.
The Destruction and Rescue of Jewish Children in Bessarabia, Bukovina, and Transnistria—Radu Ioanid, Director, International Archival Program, Center for Advanced Holocaust Studies, USHMM
Radu Ioanid is Director of the International Archival Program, Center for Advanced Holocaust Studies. He is author of The Sword of the Archangel: Fascist Ideology in Romania (English edition, 1990) and Holocaust in Romania: The Destruction of Jews and Gypsies under the Antonescu Regime, 1940–1944 (2000), published in association with the United States Holocaust Memorial Museum, with French and Hebrew editions (2002).

To play this audio content please enable JavaScript, and consider upgrading to a web browser that supports HTML5 audio
Coming to Terms with Memory Through Fiction and Poetry—Henryk Grynberg, novelist, short-story writer, poet, playwright, and essayist, Washington, DC; nominee, the Nike Literary Prize, and winner, the Koret Jewish Book Award, the Tadeus Borowski Prize, the Koscielski Foundation Prize, the Stanislaw Vincenz Prize, the Alfred Jurzykowski Prize, and the Jan Karski–Pola Nirenska Prize
Henryk Grynberg is a novelist, short-story writer, poet, playwright, and essayist based in Washington, DC. A child survivor of the Holocaust in Poland, Mr. Grynberg has written novels, stories, and works of documentary prose, including The Jewish War (1965); Victory (1969), named in 2000 among the One Hundred Greatest Works of Modern Jewish Literature; The Ideological Life (1975); The Private Life (1979); The Everyday and Artistic Life (1980); Kadisz (1987); Family Sketches (1990); Children of Zion (1994); Drohobycz, Drohobycz (1997), which won the 2003 Koret Jewish Book Award and was nominated for the Nike Literary Prize in Poland in 1998; and Memorbuch (2000), also nominated for the Nike Literary Prize. His awards include the Tadeus Borowski Prize, the Koscielski Foundation Prize, the Stanislaw Vincenz Prize, the Alfred Jurzykowski Prize, and the Jan Karski–Pola Nirenska Prize.

To play this audio content please enable JavaScript, and consider upgrading to a web browser that supports HTML5 audio
The Role of Children in the Rehabilitation Process of Survivors: The Case of Bergen-Belsen—Hagit Lavsky, Professor at the Avraham Harman Institute of Contemporary Jewry, Samuel L. and Perry Haber Chair of Post-Holocaust Studies, and Director of the Bernard Cherrick Center for the Study of Zionism, the Yishuv and the State of Israel, at the Hebrew University of Jerusalem
Hagit Lavsky is Professor at the Avraham Harman Institute of Contemporary Jewry, the Hebrew University of Jerusalem, where she is the Samuel L. and Perry Haber Chair of Post-Holocaust Studies, and Director of the Bernard Cherrick Center for the Study of Zionism, the Yishuv and the State of Israel. She is the author of numerous books, including Before Catastrophe: The Distinctive Path of German Zionism (1996) and New Beginnings: Holocaust Survivors in Bergen-Belsen and the British Zone in Germany, 1945–1950 (2002).

To play this audio content please enable JavaScript, and consider upgrading to a web browser that supports HTML5 audio
Related Information