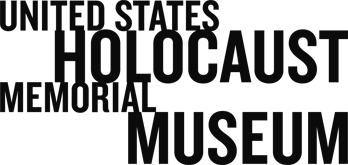 Information about Ordering
Museum Shop Tel: 800.259.9998
To order
Most of the books featured in the Academic Publications section can be obtained from traditional and electronic commercial sources including the USHMM MUSEUM Shop; in addition the USHMM MUSEUM Shop offers a few of the foreign-language versions which can be purchased by calling: Tel: 800.259.9998; Fax: 202.488.0438.
Although collaborating publishers occasionally declare some editions of various titles out of print or out of stock, new and/or used copies of virtually all such titles usually remain available for purchase through www.bookfinder.com, www.amazon.com, www.barnesandnoble.com, and similar distribution venues.
Member Discount
JOIN & DONATE / become a Museum member to receive a 10% discount on items purchased from the MUSEUM Shop. Museum members are also entitled to specially discounted subscriptions to the Scholarly Journal on a one calendar-year basis for U.S. $41.00.
Contact
If not already available online, single copies of occasional papers may be obtained by emailing cahs_publications@ushmm.org or by addressing a request to:
Academic Publications
Center for Advanced Holocaust Studies
United States Holocaust Memorial Museum
100 Raoul Wallenberg Place, SW
Washington, DC 20024-2126