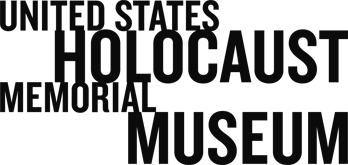 The State, Antisemitism, and Collaboration in the Holocaust: The Borderlands of Romania and the Soviet Union
Academic PublicationClose

The State, Antisemitism, and Collaboration in the Holocaust: The Borderlands of Romania and the Soviet Union

By Diana Dumitru


SPECS: xvii + 268 pages, 6" X 9", 18 b&w illustrations, 3 maps, bibliography, index
PUB DATE: 2016


KIND: Hardcover
ISBN-13: 978-1-107-13196-5
PRICE: $99.99


PUBLISHED BY: Cambridge University Press in association with the United States Holocaust Memorial Museum


PUB DATE: forthcoming


KIND: Adobe eBook
ISBN: 978-1-316-56037-2
PRICE: $80.00


PUBLISHED BY: Cambridge University Press in association with the United States Holocaust Memorial Museum


PUB DATE: 2016


KIND: Kindle eBook
ASIN: B01CJUV3WM
PRICE: $80.00


PUBLISHED BY: Cambridge University Press in association with the United States Holocaust Memorial Museum


TEL: 800.259.9998

Call to order from the Museum Shop

For more information about Academic Publications, e-mail cahs_publications@ushmm.org
By Diana Dumitru

Based on original sources, this important new book on the Holocaust explores regional variations in civilians' attitudes and behavior toward the Jewish population in Romania and the occupied Soviet Union. Gentiles' willingness to assist Jews was greater in lands that had been under Soviet administration during the interwar period, while Gentiles' willingness to harm Jews occurred more in lands that had been under Romanian administration during the same period. While acknowledging the disasters of Communist rule in the 1920s and 1930s, this work shows the effectiveness of Soviet nationalities policy in the official suppression of antisemitism. This book offers a corrective to the widespread consensus that homogenizes Gentile responses throughout Eastern Europe, instead demonstrating that what states did in the interwar period mattered; relations between social groups were not fixed and destined to repeat themselves, but rather fluid and susceptible to change over time.
"Can states school their citizens for genocide? Does valuing cultural diversity, by contrast, create a lasting buffer against state-organized violence? Diana Dumitru's thesis is provocative: that the Soviet ideology of "friendship of peoples" attenuated popular antisemitism. Using the Romanian-Soviet borderland as a kind of natural experiment, Dumitru finds substantial differences between how neighboring populations in Romania and the USSR viewed their Jewish neighbors. Dumitru's work will open new debates about the power of political choice in determining the course of the Holocaust in different lands."
Charles King, author of Odessa: Genius and Death in a City of Dreams
"Diana Dumitru's history shows the incredible power of the state's rhetoric and regulations to shape the attitudes and beliefs of its citizenry. This is a shocking and essential story for scholars of Central and Eastern Europe."
Kate Brown, author of A Biography of No Place: From Ethnic Borderland to Soviet Heartland
"'The Holocaust in Bessarabia and Transnistria is much less familiar than that in Poland and the Baltic states, while by many accounts it was just as bestial. Diana Dumitru's research explores an even less familiar reality: that Stalin's totalitarianism fostered a climate that was relatively benevolent toward the Jews by comparison with the hostility fostered by the more traditional authoritarianism of Romania. In bringing to the surface this apparent irony, she demonstrates how the Holocaust remains an inexhaustible field of study, which continues to shed a revealing and troubling light on our present."
Robert D. Kaplan, author of Balkan Ghosts: A Journey through History
"Diana Dumitru's important contribution to the burgeoning study of the Holocaust in the East demonstrates convincingly that Transnistrian Moldova, under Soviet rule from 1918 to 1940, witnessed far less collaboration than did Bessarabian Moldova, under Romanian rule. Her argument that Soviet internationalism explains this difference is an important challenge to both Holocaust studies and Soviet history."
Terry Martin, author of Affirmative Action Empire: Nations and Nationalism in the Soviet Union, 1923‒1939
"Reveals ... the constantly hateful attitude of Bessarabian Gentiles towards the Jews, manifested as well during the interwar period, in contrast to the more tolerant attitude of Gentiles in Transnistria, which proves the crucial role of state policy in shaping civilians' attitudes toward the Jews during the war."
Svetlana Suveica in Jahrbücher für Geschichte Osteuropas
"Original and remarkably nuanced … about the state, antisemitism, and violence in Bessarabia and Transnistria.… A compelling case for the effectiveness of Soviet policies toward nationalities in the 1920s and 1930s.… Clearly organized and forcefully written … offers scholars a way forward in their efforts to understand how policy may affect later behavior.… Scholars of the Soviet Union and of the Holocaust will find much here to consider."
The Russian Review
Table of contents
| | | |
| --- | --- | --- |
| | List of Figures and Table | viii |
| | Acknowledgments | xi |
| | Maps | xv |
| | Introduction | 1 |
| 1 | Experiencing the Russian Empire: Jews between Integration and Exclusion | 27 |
| 2 | Antisemitism Reframed: Bessarabia within the Romanian State | 53 |
| 3 | Committed to Change: Fighting Antisemitism and Integrating Jews in Soviet Transnistria | 93 |
| 4 | Under Assault: Civilian Behavior toward Jews during the Holocaust in Bessarabia | 139 |
| 5 | Jews and Their Neighbors in Occupied Transnistria | 176 |
| 6 | Substantiating and Explaining the Differences | 231 |
| | Bibliography | 247 |
| | Index | 263 |
| | | |
| | | |
Diana Dumitru is Associate Professor of History in the World History Department at Ion Creangă State Pedagogical University, Moldova. She has been awarded prestigious fellowships, including the Gerda Henkel Stiftung fellowship, the International Institute for Holocaust Research Postdoctoral Fellowship for Study and Research at Yad Vashem, and the Rosenzweig Family Fellowship for research at the Jack, Joseph and Morton Mandel Center for Advanced Holocaust Studies at the United States Holocaust Memorial Museum. She has authored two books and more than twenty articles. In 2012 she received the American Political Science Association's Mary Parker Follett Award for the best article or chapter published in the field of politics and history.