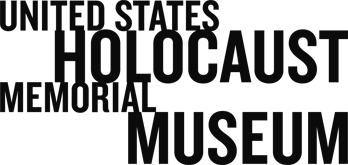 The Romanian Gypsies During the Holocaust: Documents of Deportation
(Documente privind deportarea ţiganilor în Transnistria)
Academic PublicationClose

The Romanian Gypsies During the Holocaust: Documents of Deportation

Edited by Viorel Achim


SPECS: 2 volumes, 565 pages, 7" x 9 ¾", index
PUB DATE: 2004


KIND: Hardcover
ISBN: vol 1: 973-45-0498-3, vol. 2: 973-45-0499-1

PRICE: 545,000 Lei (2 vols.) ($19.50)


PUBLISHED BY: Editura Enciclopedică (Str. Luigi Cazzavillan nr. 17, sector 1, București, 010784; Romania) in Romanian, in association with the United States Holocaust Memorial Museum


Academic PublicationClose

Documente privind deportarea ţiganilor în Transnistria (The Romanian Gypsies During the Holocaust: Documents of Deportation)

Edited by Viorel Achim


Volume 2

Documente privind deportarea ţiganilor în Transnistria (The Romanian Gypsies During the Holocaust: Documents of Deportation)

TEL: 800.259.9998

Call to order from the Museum Shop

For more information about Academic Publications, e-mail cahs_publications@ushmm.org
Edited by Viorel Achim

Although the destruction of the Roma during World War II by Nazi Germany and its allies is widely known, with the exception of the persecution of Roma in Germany itself, very little is known about this tragedy when it comes to other European countries. Viorel Achim's two-volume work on the deportation of Roma to Transnistria addresses one of the least-known chapters of persecution during World War II, the treatment of Roma under the regime of Marshal Ion Antonescu.
At the end of August 1941, Transnistria, the occupied territory of Soviet Ukraine situated between the Dniester and Bug rivers, was put under Romanian administration by Nazi Germany. This territory became, as Alexander Dallin wrote in the mid-1950s in a Rand Corporation study, the "ethnic dumping ground of Romania." In 1941 and 1942, at least 140,000 Romanian Jews were deported to this region, where they were either executed or left to die due to disease, harsh forced labor, and lack of basic medical treatment.
In 1941, the estimated Roma population of Romania was 208,700. As Achim shows in his document study, in the spring and summer of 1942 over 25,000 Roma were deported to Transnistria, where they were used to build roads or bridges and perform agricultural work. About 11,000 died or were killed there; many either executed by guards or succumbed to disease; Most Roma survivors walked back to Romania through the snow and at night to escape execution by the retreating German and Romanian armies. Returning survivors found that their properties had been confiscated or completely destroyed.
Viorel Achim is a historian at the Nicolae Iorga Institute of History in Bucharest, Romania, and was a 2000–2001 and a 2001–2002 Charles H. Revson Foundation Fellow at the Center for Advanced Holocaust Studies at the United States Holocaust Memorial Museum.