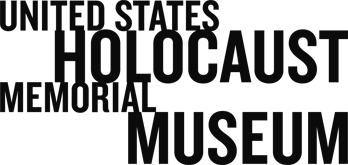 The Holocaust and North Africa
Academic PublicationClose

The Holocaust and North Africa

Edited by Aomar Boum and Sarah Abrevaya Stein


The Holocaust and North Africa

SPECS: 360 pp.
PUB DATE: 2018


Cloth ISBN: 9781503605435
Paper ISBN: 9781503607057
Ebook ISBN: 9781503607064
PRICE: From $29.95


PUBLISHED BY: Stanford University Press in association with the United States Holocaust Memorial Museum


TEL: 800.259.9998

Call to order from the Museum Shop

For more information about Academic Publications, e-mail cahs_publications@ushmm.org
Edited by Aomar Boum and Sarah Abrevaya Stein

The Holocaust is usually understood as a European story. Yet, this pivotal episode unfolded across North Africa and reverberated through politics, literature, memoir, and memory—Muslim as well as Jewish—in the post-war years. The Holocaust and North Africa offers the first English-language study of the unfolding events in North Africa, pushing at the boundaries of Holocaust Studies and North African Studies, and suggesting, powerfully, that neither is complete without the other.
The essays in this volume reconstruct the implementation of race laws and forced labor across the Maghreb during World War II and consider the Holocaust as a North African local affair that took diverse forms from town to town and city to city. They explore the ways in which the Holocaust ruptured Muslim–Jewish relations, setting the stage for an entirely new postwar reality. Commentaries by leading scholars of Holocaust history complete the picture, reflecting on why the history of the Holocaust and North Africa has been so widely ignored—and what we have to gain by understanding it in all its nuances.
"This fascinating and original volume profoundly challenges inherited understandings of the Holocaust as a purely European phenomenon. Offering far-ranging original research, the contributors illustrate how one of modernity's defining horrors played out in North Africa. In so doing, they convincingly show that Vichy's race laws, anti-Semitic agitation, and deportations represented ruptures—but also continuities—with North Africa's colonial order."
Joshua Schreier, Vassar College
"The Holocaust and North Africa extends the geographical and historical horizons of Holocaust studies. It challenges a Eurocentric focus, exploring the diverse persecution experiences and memories of Jews in North and West Africa, and raises interesting questions about the interdependencies of Nazi, Vichy, and fascist policies with colonial practices."
Wolf Gruner, Founding Director, USC Shoah Foundation Center for Advanced Genocide Research
Table of contents
| | | |
| --- | --- | --- |
| | Introduction Aomar Boum and Sarah Abrevaya Stein | |
| 1 | Between Metropole and French North Africa: Vichy's Anti-Semitic Legislation and Colonialism's Racial Hierarchies Daniel J. Schroeter | |
| 2 | The Persecution of Jews in Libya Between 1938 and 1945: An Italian Affair? Jens Hoppe | |
| 3 | The Implementation of Anti-Jewish Laws in French West Africa: A Reflection of Vichy Anti-Semitic Obsession Ruth Ginio | |
| 4 | "Other Places of Confinement": Bedeau Internment Camp for Algerian Jewish Soldiers Susan Slyomovics | |
| 5 | Blessing of the Bled: Rural Moroccan Jewry During World War II Aomar Boum and Mohammed Hatimi | |
| 6 | la recherche de Vichy: The Commissariat Général aux Questions Juives and the Implementation of the Statut des Juifs in Tunisia Daniel Lee | |
| 7 | Eyewitness Djelfa: Daily Life in a Saharan Vichy Labor Camp Aomar Boum | |
| 8 | The Ethics and Aesthetics of Restraint: Judeo-Tunisian Narratives of Occupation Lia Brozgal | |
| 9 | Fissures and Fusions: Moroccan Jewish Communists and World War II Alma Heckman | |
| 10 | Recentering the Holocaust (Again) Omer Bartov | |
| 11 | Paradigms and Differences Susan Rubin Suleiman | |
| 12 | Sephardim and Holocaust Historiography Susan Gilson Miller | |
| 13 | Stages in Jewish Historiography and Collective Memory Haim Saadoun | |
| 14 | A Memory That Is Not One Michael Rothberg | |
| 15 | Holocaust and North Africa Todd Presner | |
Aomar Boum is Associate Professor of Anthropology at the University of California, Los Angeles and Faculty Fellow at the Université Internationale de Rabat, Morocco.
Sarah Abrevaya Stein is Professor of History at the University of California, Los Angeles.