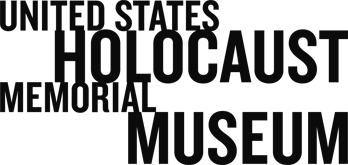 The Holocaust and History: The Known, the Unknown, the Disputed, and the Reexamined
Academic PublicationClose

The Holocaust and History: The Known, the Unknown, the Disputed, and the Reexamined

Edited by Michael Berenbaum and Abraham J. Peck


SPECS: 836 pages, index, 6 ⅝" x 9 ¼"
PUB DATE: 1998


KIND: Hardcover
ISBN: 0-253-33374-1

PRICE: $65.00


PUBLISHED BY: Indiana University Press in association with the United States Holocaust Memorial Museum


Paperback

SPECS: 856 pages, index, 6 ⅝" x 9 ¼"
PUB DATE: 2002


KIND: Paperback
ISBN: 0-253-21529-3
ISBN-13: 978-0-253-21529-1
PRICE: $45.00


PUBLISHED BY: Indiana University Press in association with the United States Holocaust Memorial Museum


TEL: 800.259.9998

Call to order from the Museum Shop

For more information about Academic Publications, e-mail cahs_publications@ushmm.org
Edited by Michael Berenbaum and Abraham J. Peck

"Destined to become an essential resource."
—George Cohen, Booklist
"A huge and hugely significant collection of much of the best Holocaust scholarship to appear in the last half-century….With this one weighty volume of 54 chapters (and extensive notes), a reader can learn how far Holocaust scholarship has progressed and what areas will be discussed for generations to come."
—Kirkus Reviews
This benchmark volume of extraordinary scope, depth, and power presents the results of nearly fifty years of scholarship on the Holocaust by the world's most eminent researchers. Approaching the Shoah from diverse points of view, historians and sociologists, political scientists and theologians, literary scholars and psychologists disclose the insights yielded by their investigations. Growing out of the inaugural conference of the United States Holocaust Memorial Museum's Research Institute, the book defines the state of knowledge about the Holocaust a half century after the event.
Fifty-four chapters probe topics such as Nazi politics, racial ideology, leadership, and bureaucracy; the phases of the Holocaust from definition to expropriation, ghettoization, deportation, and the death camps; Jewish leadership and resistance; the role of the Allies, the Axis, and neutral countries; the deeds of the rescuers; and the impact of the Holocaust on survivors. A reflection of the wide-ranging contributions of professionals whose work is dedicated to an examination of the still-glowing embers of the Holocaust, The Holocaust and History provides a penetrating survey of what the most authoritative research has yielded and a guide for where future study of the Holocaust needs to go. It is indispensable reading for anyone interested in the state of Holocaust studies today. From the book jacket.
Selected by Jewish Book Club
Michael Berenbaum is an independent consultant working on the historical content of films and the conceptual development of museums. He is the former president and CEO of the Survivors of the Shoah Visual History Foundation and served as director of the Research Institute of the United States Holocaust Memorial Museum. Dr. Berenbaum is also adjunct professor of theology at the University of Judaism.
Abraham J. Peck is Director of Research and Institutional Operations at the American Jewish Historical Society and former director of the American Jewish Archives. He is the author of Radicals and Reactionaries: The Crisis of Conservatism in Wilhelmine Germany; coeditor of Queen City Refuge: An Oral History of Cincinnati's Jewish Refugees from Nazi Germany; and editor of two volumes in the series Archives of the Holocaust.