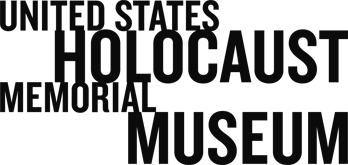 Stalin's Secret Pogrom: The Postwar Inquisition of the Jewish Anti–Fascist Committee
Stalin's Secret Pogrom: The Postwar Inquisition of the Jewish Anti–Fascist Committee

Edited and with introductions by Joshua Rubenstein and Vladimir P. Naumov, Translated by Laura Esther Wolfson


SPECS: xxvii + 527 pages, 57 illus., notes, index, 6 ¼" X 9 ½"
PUB DATE: 2001


KIND: Hardcover
ISBN-13: 978-0-300-08486-3
ISBN-10: 0-300-08486-2

PRICE: $45.00


PUBLISHED BY: Yale University Press in association with the United States Holocaust Memorial Museum


Stalin's Secret Pogrom: The Postwar Inquisition of the Jewish Anti–Fascist Committee

Edited and with introductions by Joshua Rubenstein and Vladimir P. Naumov, Translated by Laura Esther Wolfson


Abridged

SPECS: xxvii + 435 pages, 57 illus., notes, index, 6" X 9½"
PUB DATE: 2005


KIND: Paperback
ISBN-13: 978-0-300-10452-3
ISBN-10: 0-300-10452-9

PRICE: $30.00


PUBLISHED BY: Yale University Press in association with the United States Holocaust Memorial Museum


E-Book

PUB DATE: 2008


KIND: E-Book
ISBN-13: 978-0-300-2939-7

PRICE: $30.00


PUBLISHED BY: Yale University Press in association with the United States Holocaust Memorial Museum


La notte dei poeti assassinati: Antisemitismo nella Russia di Stalin (This is a translation of the Abridged Edition above.)

Edited and with introductions by Joshua Rubenstein and Vladimir P. Naumov, Translated by Laura Esther Wolfson


Italian

La notte dei poeti assassinati: Antisemitismo nella Russia di Stalin (This is a translation of the Abridged Edition above.)

SPECS: xxvii + 415 pages
PUB DATE: 2009


KIND: Paperback
ISBN-13: 978-8-805-07048-0

PRICE: €20.00. Order from http://www.seieditrice.com/Home.aspx


PUBLISHED BY: SEIFrontiere, (Società Editrice Internazionale) in association with the United States Holocaust Memorial Museum


Razgrom Evrejskogo Antifashistskogo Komiteta (the basic content of which is Joshua Rubenstein's narrative material from the English-language edition)

Edited and with introductions by Joshua Rubenstein and Vladimir P. Naumov, Translated by Laura Esther Wolfson


Russian

Razgrom Evrejskogo Antifashistskogo Komiteta (the basic content of which is Joshua Rubenstein's narrative material from the English-language edition)

SPECS: 139 pages, 6 illus., notes, 4 ⅞" x 7 ⅞"
PUB DATE: 2002


KIND: Paperback
ISBN: 5-7331-0254-3

PRICE: $12.00 including surface postage. Order from aproject@rol.ru


PUBLISHED BY: Academicheskij Proekt, ul. Rubinstejna, d. 26, St. Petersburg 191002, Russian Federation, in association with the United States Holocaust Memorial Museum


TEL: 800.259.9998

Call to order from the Museum Shop

For more information about Academic Publications, e-mail cahs_publications@ushmm.org
Edited and with introductions by Joshua Rubenstein and Vladimir P. Naumov, Translated by Laura Esther Wolfson

WINNER: NATIONAL JEWISH BOOK AWARD/EASTERN EUROPEAN STUDIES (THE RONALD LAUDER AWARD)
"A shattering document ... one of the fullest demonstrations of the Stalinist cast of mind ever to be made public...When Professor Naumov sent me a copy of the Russian original, I reviewed it ... urging an English edition of this horrifying and revealing story of anti-Semitism, torture, falsification, and secrecy ... and now we have it, well presented for, I hope, the education of a wide readership."
—Robert Conquest, author of The Great Terror, in The New York Review of Books
"Annotates and translates significant documents from recently opened Soviet archives...fascinating...brilliant."
—Anne Applebaum, The Wall Street Journal
"I have rarely felt so strongly about a book on contemporary history. Joshua Rubenstein and Vladimir P. Naumov have given us a power-packed volume about one of the darkest and cruellest chapters of Stalinist anti-Semitism and its mockery of human decency and justice. It must be read and reread."
—Elie Wiesel
"In Stalin's Secret Pogrom, editors Joshua Rubenstein and Vladimir Naumov present the fullest account to date of one of the most vicious episodes of anti-Semitism in Russian history: the arrest, torture, and secret trial of 15 Jews. ...This is hardly another dry tome on Soviet anti-Semitism. At the volume's core is the grimly fascinating transcript of the secret trials, brought to life in Rubenstein's introduction through chilling interviews with relatives of the accused."
—Anna Kuchment, Newsweek
In the spring and summer of 1952, fifteen Soviet Jews, including five prominent Yiddish writers and poets, were secretly tried and convicted; multiple executions soon followed in the basement of Moscow's Lubyanka prison. The defendants were falsely charged with treason and espionage because of their involvement in the Jewish Anti-Fascist Committee and because of their heartfelt response as Jews to Nazi atrocities in occupied Soviet territory. Stalin had created the committee to rally support for the Soviet Union during World War II. The committee pursued their mission faithfully, at the same time seeking to publicize the German mass murders that constituted the Holocaust in the East. Stalin disbanded the committee after the war as his paranoia mounted about Soviet Jews.
For many years, a host of myths surrounded the case against the committee. Now this book, which presents an abridged version of the long-suppressed transcript of the trial, reveals the Kremlin's machinery of destruction. Joshua Rubenstein provides annotations about the players and events surrounding the case. In a long introduction, drawing on newly released documents in Moscow archives and on interviews with relatives of the defendants in Israel, Russia, and the United States, Rubenstein also sets the trial in historical and political context and offers a vivid account of Stalin's anti-Semitic campaign that closed a significant chapter in the Holocaust continuum. Adapted from the book jacket.
"A Jewish Anti-Fascist Committee…was…formed to mobilize Jewish resistance….after the German invasion….The JAC leaders were used for propaganda in the West….Stalin was, of course, an anti-Semite, if not quite of the same stripe as Hitler, but he equally had no sane reason for his post-war attack on the Jews….The JAC represented no possible threat….[but]…under Soviet Socialism as under National Socialism,…the sentences were duly passed….Just as the National Socialists kept careful records of the transports to the death camps, so the Soviets filed away transcripts of these trials. They have now been published…, lucidly translated and with excellent apparatus, including biographical notes on the defendants….No more important book on Communism has been or will be published for years."
—Geoffrey Wheatcroft, [London] Times Literary Supplement
Joshua Rubenstein is the Northeast Regional Director of Amnesty International USA and a longtime associate at Harvard University's Davis Center for Russian Studies. He is also the author of Tangled Loyalties: The Life and Times of Ilya Ehrenburg.
Vladimir P. Naumov is Executive Secretary of the Presidential Commission of the Russian Federation on the Rehabilitation of Victims of Political Repression and editor of the Russian-language edition of this volume.
Additionally, a Russian-language edition, Razgrom Evrejskogo Antifashistskogo Komiteta, the basic content of which is Joshua Rubenstein's narrative material from the English-language edition, exists.