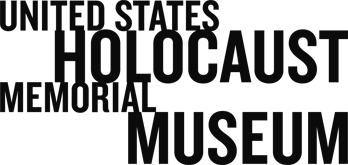 Resistance: The Warsaw Ghetto Uprising
SPECS: xx + 277 pages, 31 photos, 4 maps, bibliographical notes, index, 6" X 9"
PUB DATE: 2003


KIND: Paperback reissue
ISBN-13: 978-0-395-90130-4
ISBN-10: 0-395-90130-8

PRICE: $19.95


PUBLISHED BY: Houghton Mifflin Harcourt (Mariner Books) in association with the United States Holocaust Memorial Museum


SPECS: xx + 277 pages, photos (several of those included in the print edition above are not included in the e-book due to permissions issues), 4 maps, bibliographical notes, index
PUB DATE: 2012


KIND: E-Book
ISBN-13: 978-0-156-03584-2

PRICE: $13.95


Resistência: O Levante do Gueto de Varsóvia

By Israel Gutman


Portuguese

Resistência: O Levante do Gueto de Varsóvia

PUB DATE: 1995


KIND: Paperback
ISBN: 85-312-0419-4

PRICE: 50.00 reals


PUBLISHED BY: Imago Editora Ltda, Rua Santos Rodrigues, 201-A-Estacio; 20250-430 Rio de Janiero, Brazil


Walda bez cienia nadziei: Powstanie w getcie warszawskim

By Israel Gutman


Polish

Walda bez cienia nadziei: Powstanie w getcie warszawskim

PUB DATE: 1998


KIND: Hardcover
ISBN: 83-86678-86-0



PUBLISHED BY: Oficyna Wydawnicza RYTM (Clio Prize), ul. Górczewska 8, 01-180 Warszawa, Poland


Storia del Ghetto di Varsavia

By Israel Gutman


Italian

Storia del Ghetto di Varsavia

PUB DATE: 1996


KIND: Paperback
ISBN: 88-8057-027-7



PUBLISHED BY: Editrice la Giuntina, Via Ricasoli, 26; 50122 Firenze, Italy


Hardcover

PUB DATE: 1994


KIND: Hardcover
ISBN: 0-395-60199-1

PRICE: $14.98


PUBLISHED BY: Houghton Mifflin Company in association with the United States Holocaust Memorial Museum


Paperback

PUB DATE: 1998


KIND: Paperback
ISBN: 0-395-90130-8

PRICE: $15.00


PUBLISHED BY: Houghton Mifflin Company in association with the United States Holocaust Memorial Museum


TEL: 800.259.9998

Call to order from the Museum Shop

For more information about Academic Publications, e-mail cahs_publications@ushmm.org
By Israel Gutman

"Lucidly illustrates how a few hundred Jewish fighters with Molotov cocktails, homemade grenades and no military training twice forced the Germans to retreat from the ghetto."
—New York Times Book Review
On April 19, 1943, thousands of Nazi troops were given the order to remove all Jews in the Warsaw ghetto, a few square blocks sheltering the remnants of the half million or more Jewish citizens of Poland's capital, to the death camps of Treblinka and Auschwitz. They were to kill those who resisted. A few hundred of the trapped Jews, mostly teenagers, armed only with pistols, Molotov cocktails, and a few light machine guns, vowed to fight back. Resistance is the full story of the uprising and the events leading to it, told by a survivor of the battle who is now a world-renowned Israeli scholar of the Holocaust.
Warsaw in the 1920s and the 1930s was the home of Europe's largest and most vibrant Jewish community. It included the rich, the poor, and the middle class; casual assimilationists and ardent Zionists; representatives of the full spectrum of political and religious factions. Then came the German onslaught of ruthless violence against the Jews—isolation and starvation amid desperation and disease—then deportations. As the ghetto walls rose, hundreds of thousands were rounded up and sent to Treblinka. But resistance began to take shape, and when the final attack order came, the ghetto fighters stood ready.
Supported by moving and dramatic excerpts from diaries, letters, and other documents of the period, Resistance is destined to take its place as the classic account of a most important turning point in the Jewish and world history. From the book jacket.
"In Resistance, Israel Gutman….the foremost expert on the Jews of Warsaw during the Holocaust, has written a history of that community that conveys in a comprehensive and comprehensible manner why there was so little resistance and, in light of the unfavorable circumstances, why indeed there was so much. His book is not just an account of the famous uprising, but also the life of the community before its final, defiant stand."
—Daniel J. Goldhagen in Newsday
"Exhilarating…the hundreds of Jews who resisted, many of them teenagers, grabbed that choice with a courage that shows the very best of what the human spirit has to offer."
—Los Angeles Times
"One would have to read dozens of German, Jewish, and Polish accounts to get what Gutman has gleaned for us here. An essential one-volume read."
—Kirkus Reviews
Israel Gutman held the Max and Rita Haber Chair in Modern Jewish History at the Hebrew University's Institute of Contemporary Jewry. He was director of the research center at Yad Vashem, Israel's national Holocaust museum. A survivor of the Warsaw Ghetto Uprising and the concentration camps of Majdanek, Auschwitz, and Mauthausen, Professor Gutman lived in Jerusalem.