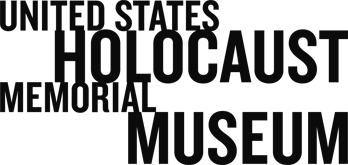 Never Despair: Sixty Years in the Service of the Jewish People and the Cause of Human Rights
Academic PublicationClose

Never Despair: Sixty Years in the Service of the Jewish People and the Cause of Human Rights

By Gerhart M. Riegner


SPECS: x + 459 pp., 6 ⅜" x 9 ⅜", index
PUB DATE: 2006


KIND: Hardcover
ISBN-13: 978-1-56663-696-4
ISBN-10: 1-56663-696-5

PRICE: $35.00


PUBLISHED BY: Ivan R. Dee in association with the United States Holocaust Memorial Museum


PUB DATE: 2013


KIND: e-book
ISBN: 978-1-4617-3951-7
PRICE: $34.99


PUBLISHED BY: Ivan R. Dee (Rowman and Littlefield) in association with the United States Holocaust Memorial Museum


TEL: 800.259.9998

Call to order from the Museum Shop

For more information about Academic Publications, e-mail cahs_publications@ushmm.org
By Gerhart M. Riegner

"Author of the fateful telegram that alerted Jewish leadership to the Holocaust, Riegner here gives us his own account of his steadfast service."
—Raul Hilberg, author of The Destruction of the European Jews
In August 1942 a thirty-year-old counsel in the Geneva office of the World Jewish Congress cabled the following message Rabbi Stephen Wise in New York: RECEIVED ALARMING REPORT THAT IN FUHRERS HEADQUARTERS PLAN DISCUSSED AND UNDER CONSIDERATION ALL JEWS IN COUNTRIES OCCUPIED OR CONTROLLED GERMANY NUMBER 3-1/2 TO 4 MILLION SHOULD AFTER DEPORTATION AND CONCENTRATION IN EAST AT ONE BLOW EXTERMINATED TO RESOLVE ONCE FOR ALL JEWISH QUESTION IN EUROPE. Sent by Gerhart Riegner, this first recorded notice of the "Final Solution" came to be known as the Riegner Telegram. It reflected perhaps the most famous and tragic moment in Riegner's career, but there were many other important and fascinating episodes in his life of service, told now in Never Despair, Riegner's impressive memoir.
Born into a cultivated, middle-class Jewish family in Germany, and as a young man Riegner fled the country, moving soon to Switzerland after Hitler's 1933 rise to power. He went to work for the World Jewish Congress and stayed with that organization all his life, taking on many of its most difficult assignments and most crucial initiatives: rescue programs and diplomacy in response to the Holocaust; broad-scale human rights struggles at the League of Nations and later at the United Nations; relations with Christian churches; advocacy on behalf of North African Jewry; German reparations; and work with international student organizations. In Never Despair, Riegner recounts his efforts behind the scenes and offers a firsthand estimate of many of the leading international figures of the past century. This is an essential book for students of the Holocaust and of the Jewish role in world affairs from World War II to the end of the century.
"Well written and interesting.... Gerhart Riegner's...labors...for human rights and his central role in Christian-Jewish relations, and especially the Jewish-Catholic, have all been...extensions of his early involvement in the Holocaust [and the] lessons that he drew from being so close to the horror that unfolded during...the Second World War."
—Arthur Hertzberg
Gerhart Riegner (1911–2001) worked tirelessly during his lifetime for international human rights and held a central role in Christian-Jewish relations—both likely extensions of his early involvement in the Holocaust, to which he was so close.