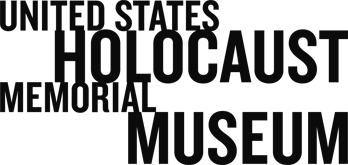 Jews in France during World War II
Academic PublicationClose

Jews in France during World War II

By Renée Poznanski
Translated by Nathan Bracher


SPECS: 768 pages, 9 ¼" X 6½", 15 illustrations, notes, bibliography, index
PUB DATE: December 2001


KIND: Paperback
ISBN-10: 1-58465-144-X
ISBN-13: 978-1-58465-144-4

PRICE: $50.00


PUBLISHED BY: University Press of New England for Brandeis University Press in association with the United States Holocaust Memorial Museum


Electronic edition

SPECS: 768 pages, 9 ¼" X 6½", 15 illustrations, notes, bibliography, index
PUB DATE: 2014?


KIND: Open-access. Available at: http://bir.brandeis.edu/handle/10192/28472
PRICE: FREE


PUBLISHED BY: University Press of New England for Brandeis University Press in association with the United States Holocaust Memorial Museum


Hardback

SPECS: 768 pages, 9 ¼" X 6½", 15 illustrations, notes, bibliography, index
PUB DATE: December 2001


KIND: Hardback
ISBN: 0-87451-896-2

PRICE: $75.95


PUBLISHED BY: University Press of New England for Brandeis University Press in association with the United States Holocaust Memorial Museum


TEL: 800.259.9998

Call to order from the Museum Shop

For more information about Academic Publications, e-mail cahs_publications@ushmm.org
By Renée Poznanski
Translated by Nathan Bracher

FINALIST FOR THE KORET JEWISH BOOK AWARD.
"Renée Poznanski's massive, well-documented, and finely-written monograph makes a welcome contribution to this subject. ...(she) represents the new generation of late 20th century scholars seeking to capture the dynamic interaction among power elites, functionaries, and ordinary citizens, and to comprehend the flow of power and response throughout an entire society. With remarkable precision Poznanski documents Vichy's assault on the Jews, from the increasingly insidious legislation to the infliction of the yellow star and the stamp of "Jew" on food-ration cards... Poznanski's masterful study of an exceptional community enlarges our historical understanding and perspective."
—Carole Fink, Holocaust and Genocide Studies
Renée Poznanski presents an extraordinary panorama of Jewish daily life in all of France during World War II. Jews in France during World War II provides a detailed and nuanced account of Jews in both occupied and Vichy France, as well as of Jewish life in French camps. In addition to standard French and German documentation, Poznanski relies on nonpublished sources (diaries, reports by various organizations, personal correspondence) to build riveting collective portraits of Jewish suffering and survival. Even more than this, she uses these sources to illuminate "the rhythm of French and German persecution, the reactions of Jewish and non-Jewish opinion, and the various strategies of the Jewish victims".
"In describing the life of the Jews of France Renée Poznanski gives us clear answers to the questions that haunt the national conscience. The Vichy policy was certainly known but Renée Poznanski's merit lies in the fact that she reminds us of its daily effects on a disoriented community."
—Oliver Wieviork
"The author studies the collective strategies of resisting individuals…from the communal retreat to the passage into the Resistance and clandestine activities to saving the children to violent action against the occupiers and collaborators; the Jews seldom stayed passive."
—Le Monde Diplomatique
"In this work Renée Poznanski tries to center upon the Jews themselves 'in order to concretely follow their destiny' in a universe that was transformed under their very eyes. This she accomplishes through personal testimonies and through personal diaries, and correspondence when available."
—SENS
"...the variety of sources allows the author to assemble details, facts and personal accounts in great depth. The attention to detail illuminates the importance of the chronology of the period..."
—Jean-Marc Dreyfus, Communaute Nouvelle
"Driven primarily by a desire to understand the diversity of Jewish experience during the years of Nazi Occupation from the 'bottom up,' [Poznanski,...in her] lengthy book....attempts meticulously to locate the mechanisms of persecution....Poznanski wants to write something of a total history of Jewry in France during the Second World War, and she largely succeeds, producing a tome of such texture, authority and comprehensiveness about the policy and effects of anti-Semitism in this period that what is produced is akin to a work of reference.

"Poznanski's task is to explore Jewish 'microsocieties' in France....Her thick description of Jewish life and anti-Semitic persecution, based on numerous published and unpublished sources, presents the minutiae of administrative decisions in a way that communicates both Vichy (and German) enthusiasm for social exclusion and something of what it was like to find oneself in a persecutory struggle against state bureaucracy. From this fine attention to detail Poznanski is able to show general patterns..."
—Joan Tumblety, Journal of Jewish Social Studies
Renée Poznanski, born in France to Holocaust survivors, graduated from the Sorbonne and the Institute of Political Science in Paris. She emigrated to Israel in 1973, where she is currently Yaakov and Poria Avnon Professor of Holocaust Studies at Ben Gurion University. This book, published in French by Hachette in 1994, received the Jacob Buchman Prize for the Memory of the Holocaust from The International Institute for Holocaust Research, Yad Vashem. She was a 2005–2006 Center for Advanced Holocaust Studies Fellow at the United States Holocaust Memorial Museum.