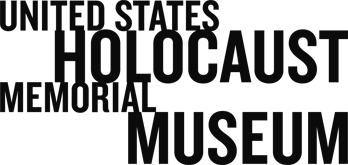 Hitler's Priests: Catholic Clergy and National Socialism
Academic PublicationClose

Hitler's Priests: Catholic Clergy and National Socialism

By Kevin P. Spicer


SPECS: xvi + 369 pp., 6" x 9", 17 b&w photos, appendices, notes, sources, index
PUB DATE: 2008


KIND: Hardcover
ISBN-13: 978-0-87580-384-5
ISBN-10: 0-87580-384-9

PRICE: $34.95


PUBLISHED BY: Northern Illinois University Press in association with the United States Holocaust Memorial Museum


SPECS: xvi + 369 pp., 6" x 9", 17 b&w photos, appendices, notes, sources, index
PUB DATE: 2017


KIND: Paperback
ISBN-13: 978-0-87580-788-1
PRICE: $25.00


PUBLISHED BY: Northern Illinois University Press in association with the United States Holocaust Memorial Museum


SPECS: xvi + 369 pp., 17 b&w photos, appendices, notes, sources, index
PUB DATE: 2017


KIND: E-Book
ISBN-13: 978-1-60909-242-9
PRICE: $15.00


PUBLISHED BY: Northern Illinois University Press in association with the United States Holocaust Memorial Museum


TEL: 800.259.9998

Call to order from the Museum Shop

For more information about Academic Publications, e-mail cahs_publications@ushmm.org
By Kevin P. Spicer

Shaken by military defeat and economic depression after War World I, Germans sought to restore their nation's dignity and power. In this context the National Socialist Party, with its promise of a revivified Germany, drew supporters. Among the most zealous were a number of Catholic clergymen, known as "brown priests," who volunteered as Nazi propagandists. In this insightful study, Spicer unearths a dark subchapter in Roman Catholic history, introduces the principal clergymen who participated in the Nazi movement, examines their motives, details their advocacy of National Socialism, and explores the consequences of their political activism.
Some brown priests, particularly war veterans, advocated National Socialism because it appealed to their patriotic ardor. Others had less laudatory motives: disaffection with clerical life, conflicts with Church superiors, or ambition for personal power and fame. Whatever their individual motives, they employed their skills as orators, writers, and teachers to proclaim the message of Nazism. Especially during the early 1930s, when the Church forbade membership in the party, these clergymen strove to prove that Catholicism was compatible with National Socialism, thereby justifying their support of Nazi ideology. Father Dr. Philipp Haeuser, a scholar and pastor, went so far as to promote antisemitism while deifying Adolf Hitler. The Führer's antisemitism, Spicer argues, did not deter clergymen such as Haeuser because, although the Church officially rejected the Nazis' extreme racism, Catholic teachings tolerated hostility toward Jews by blaming them for Christ's crucifixion.
While a handful of brown priests enjoyed the forbearance of their bishops, others endured reprimand or even dismissal; a few found new vocations with the Third Reich. After the fall of the Reich, the most visible brown priests faced trial for their part in the crimes of National Socialism, a movement they had once so earnestly supported.
In addition to this intriguing history about clergymen trying to reconcile faith and politics, Spicer provides a master list—verified by extensive research in Church and government archives—of Catholic clergy who publicly supported National Socialism.
"Kevin P. Spicer's deeply researched and deeply disturbing book, Hitler's Priests, ...is absolutely convincing.... A priest and member of the Congregation of Holy Cross, Spicer has an insider's grasp of the church's organization and governance. He has combed through an impressive number of diocesan and government archives to assemble a list of 138 "brown priests," who were either members of the Nazi party or at least active supporters of the program. His book is devoted to a detailed account of the radical nationalism and virulent anti-Semitism that led these men to believe that they could be followers of both Hitler and Christ.... The question of how representative these brown priests were haunts Spicer's book."
—James J. Sheehan, Stanford University, Washington Post "Book World"
"Spicer keeps his rhetorical balance very well, managing to convey the thinking of his protagonists fairly yet also to be judgmental where appropriate. His research is impeccably thorough and unparalleled in the existing literature."
—Peter Hayes, Northwestern University
"Hitler's Priests will contribute to the much debated argument of the level of Catholic Church resistance, conformity, and accommodation to the Nazi regime. Spicer's use of archival materials is almost superhuman. Perhaps the most important element ... is the information that he has managed to unearth on these fairly unknown individual priests."
—Beth A. Griech-Polelle, Bowling Green State University
Table of contents
| | | |
| --- | --- | --- |
| | Preface | ix |
| | Introduction | 3 |
| 1. | Adapting Catholic Teaching to Nazi Ideology | 12 |
| 2. | In the Trenches for Hitler | 29 |
| 3. | The Old Fighters under Hitler's Rule | 74 |
| 4. | Antisemitism and the Warrior Priest | 101 |
| 5. | From Nationalism to National Socialism | 135 |
| 6. | Germanizing Catholicism | 154 |
| 7. | Judgment Day: Brown Priests on Trial? | 203 |
| | Conclusion | 228 |
| | Appendix 1: German Catholic Ecclesiastical Structure | 235 |
| | Appendix 2: The Brown Priests: Biographical Data | 239 |
| | Notes | 301 |
| | Sources Cited | 333 |
| | Index | 357 |
Kevin P. Spicer, C.S.C., is Associate Professor of History at Stonehill College and is Visiting Professor of History at the University of Notre Dame.