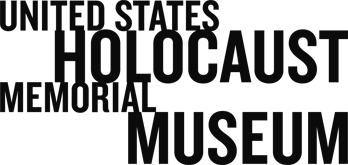 Demonizing the Jews: Luther and the Protestant Church in Nazi Germany
Academic PublicationClose

Demonizing the Jews: Luther and the Protestant Church in Nazi Germany

By Christopher J. Probst


SPECS: xiv + 253 pages, 6" X 9", 9 b&w illustrations, notes, bibliography, index
PUB DATE: 2012


KIND: Paper
ISBN-13: 978-0-253-00100-9

PRICE: $25.00


PUBLISHED BY: Indiana University Press in association with the United States Holocaust Memorial Museum


Hardcover

KIND: Hardcover
ISBN-13: 978-0-253-00098-9

PRICE: $70.00


E-Book

KIND: E-Book
ISBN-13: 978-0-253-00102-3

PRICE: $22.99


TEL: 800.259.9998

Call to order from the Museum Shop

For more information about Academic Publications, e-mail cahs_publications@ushmm.org
By Christopher J. Probst

The acquiescence of the German Protestant churches in Nazi oppression and murder of Jews is well documented. In this book, Christopher J. Probst demonstrates that a significant number of German theologians and clergy made use of the sixteenth-century writings by Martin Luther on Jews and Judaism to reinforce the racial antisemitism and religious anti-Judaism already present among Protestants. Focusing on key figures, Probst's study makes clear that a significant number of pastors, bishops, and theologians of varying theological and political persuasions employed Luther's texts with considerable effectiveness in campaigning for the creation of a "de-Judaized" form of Christianity. Probst shows that even the church most critical of Luther's anti-Jewish writings reaffirmed the antisemitic stereotyping that helped justify early Nazi measures against the Jews.
"A close look at specific ways in which Protestant theologians and pastors used and reacted to Luther in their teaching and preaching under Nazism. . . . In his treatment of the supposed disconnect between anti-Judaism and anti-Semitism, Probst shows how German Protestants during this period [following Luther] combined theological opposition to Jews with irrational, anti-Semitic stereotypes. . . . An important and useful book."
—Robert P. Ericksen, Kurt Mayer Professor of Holocaust Studies, Pacific Lutheran University
"In this indispensable study of Protestant pastors, theologians and church officials in Hitler's Third Reich, Christopher Probst writes that Luther's anti-Semitic and anti-Judaic writings influenced the response of many Protestant clergy to Nazi anti-Semitic legislation. Demonizing the Jews is Probst's attempt to fill a historical lacuna as he describes how Protestant churchmen used Luther's writings to justify the Nuremberg Laws and Kristallnacht, among other Nazi measures against the Jews."
—Jack Fischel in Hadassah Magazine
"Thoughtfully challenge[s] the supposed discontinuity between pre-modern anti-Judaism and modern antisemitism....Probst provides us with a detailed exegesis of each of his sources....Show[s] that the opinions of church leaders, which Probst so ably describes in the Protestant case, had serious consequences."
—Shelley O. Baranowski, H-Judaic
"Probst strives to avoid overly simplistic linkages between Luther's anti-Jewish thought and Nazi racial antisemitism, while at the same time arguing forcefully for the existence of ideational affinities and continuities that stretched across the centuries. One of the central goals of Probst's study is thus to elide, or at least problematize, the conceptual distinction between what scholars have typically viewed as the traditional Christian anti-Judaism of Luther's era and the modern pseudoscientific racial antisemitism of the Nazis....Probst is to be lauded for presenting an insightful account of the convoluted echoes and reverberations of the deeply problematic aspect of Luther's legacy within German Protestantism...."
—Derek Hastings, German Studies Review
Table of contents
| | | |
| --- | --- | --- |
| | Acknowledgments | ix |
| | List of Abbreviations | xiii |
| | Introduction | 1 |
| 1. | Protestantism in Nazi Germany | 16 |
| 2. | "Luther and the Jews" | 39 |
| 3. | Confessing Church and German Christian Academic Theologians | 59 |
| 4. | Confessing Church Pastors | 84 |
| 5. | German Christian Pastors and Bishops | 118 |
| 6. | Pastors and Theologians from the Unaffiliated Protestant "Middle" | 144 |
| | Conclusion | 170 |
| | Notes | 177 |
| | Bibliography | 215 |
| | Index | 235 |
Christopher J. Probst is a visiting assistant professor of modern European history at Saint Louis University. He was a Charles H. Revson Foundation Fellow at the Center for Advanced Holocaust Studies of the United States Holocaust Memorial Museum.