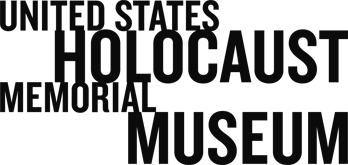 Case Closed: Holocaust Survivors in Postwar America
Academic PublicationClose

Case Closed: Holocaust Survivors in Postwar America

By Beth B. Cohen


SPECS: xv + 224 pp., 6" x 9", bibl., index, b&w illustrations
PUB DATE: 2007


KIND: Hardcover
ISBN-13: 978-0-8135-3953-9
ISBN-10: 0-8135-3953-6

PRICE: $44.95


PUBLISHED BY: Rutgers University Press in association with the United States Holocaust Memorial Museum


KIND: e-book
ISBN-13:
978-0-8135-4130-3
PRICE: $44.95


PUBLISHED BY: Rutgers University Press in association with the United States Holocaust Memorial Museum


TEL: 800.259.9998

Call to order from the Museum Shop

For more information about Academic Publications, e-mail cahs_publications@ushmm.org
By Beth B. Cohen

"Case Closed is a well-researched and clearly written volume that offers a powerful corrective to the common, somewhat rosy view of Holocaust survivors' experiences in the United States in the decade following World War II. As fine historical scholarship often does, Beth Cohen's work both illuminates and disturbs."
—Peter Hayes, Theodore Z. Weiss Professor of Holocaust Studies, Northwestern University
Following the end of World War II, it was widely reported by the media that Jewish refugees found lives filled with opportunity and happiness in America. However, for most of the 140,000 Jewish Displaced Persons (DPs) who immigrated to the United States from Europe in the years between 1946 and 1954, it was a much more complicated story.
Case Closed challenges the prevailing optimistic perception of the lives of Holocaust survivors in postwar America by scrutinizing their first years through the eyes of those who lived it. The facts brought forth in this book are supported by case files recorded by Jewish social service workers, letters and minutes from agency meetings, oral testimonies, and much more.
Cohen explores how the Truman Directive allowed the American Jewish community to handle the financial and legal responsibility for survivors, and shows what assistance the community offered the refugees and what help was not available. She investigates the particularly difficult issues that orphan children and Orthodox Jews faced, and examines the subtleties of the resettlement process in New York and other locales. Cohen uncovers the truth of survivors' early years in America and reveals the complexity of their lives as "New Americans."
"This volume is an important work that fills a significant gap in the scholarly literature about the aftermath of the Holocaust."
—Lawrence L. Langer, author of Holocaust Testimonies: The Ruins of Memory and Using and Abusing the Holocaust
Beth B. Cohen received her Ph.D. in Holocaust history from Clark University, and recently was a "Life Reborn" Fellow at the United States Holocaust Memorial Museum's Center for Advanced Holocaust Studies. She currently lives and teaches in Los Angeles, California.