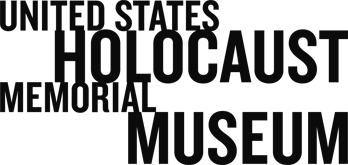 Archival Guide to the Collections of the United States Holocaust Memorial Museum
Prepared by the staff of the Jack, Joseph and Morton Mandel Center for Advanced Holocaust Studies

A principal goal of the Museum since its inception has been to make available for research in the United States a broad-based archive of Holocaust source materials. Introducing the Museum's vast research resources, this reference work makes available collection-by-collection descriptions of its archival and artifactual holdings. The Archival Guide supplies summary information about the subject matter of each collection, its provenance, size, major languages, and medium (microfilm, paper, digital image), and the availability of finding aids.
Staff of the Jack, Joseph and Morton Mandel Center for Advanced Holocaust Studies have prepared the Guide in order to enhance knowledge of the Museum's collections, to facilitate research planning, and to stimulate the use of primary source materials in teaching about the Holocaust.
The online version of the Archival Guide is updated every several months to include the most recent acquisitions made by the museum.