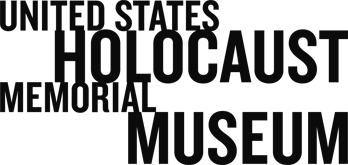 Advocate for the Doomed: The Diaries and Papers of James G. McDonald, 1932–1935
Academic PublicationClose

Advocate for the Doomed: The Diaries and Papers of James G. McDonald, 1932–1935

Edited by Richard Breitman, Barbara McDonald Stewart, and Severin Hochberg


SPECS: x + 839 pp., 6 ⅛" x 9 ¼", 27 b&w illustrations, index
PUB DATE: 2007


KIND: Hardcover
ISBN-13: 978-0-253-34862-3
ISBN-10: 0-253-34862-5

PRICE: $39.95


PUBLISHED BY: Indiana University Press in association with the United States Holocaust Memorial Museum


TEL: 800.259.9998

Call to order from the Museum Shop

For more information about Academic Publications, e-mail cahs_publications@ushmm.org
Edited by Richard Breitman, Barbara McDonald Stewart, and Severin Hochberg

Panel Presentation
Advocate for the Doomed: American Diplomat James G. McDonald and the Jewish Refugee Crisis, 1932-1935
June 16, 2007


To listen to this audio please enable JavaScript, and consider upgrading to a web browser that supports HTML5 video.
Interview
Richard Breitman, co-editor of the diaries and papers of James G. McDonald, discusses the origins of the Final Solution, efforts to arrange refuge, and the founding of the State of Israel. Watch interview (external link).
About the work
"The Diaries contain valuable information about what was going on in Nazi Germany in 1932-1935 and the reaction of public officials and prominent citizens in the United States and elsewhere to the rise of Hitler and the Third Reich. It is particularly valuable because of the paucity of material and lack of information about this period."
—Robert M. Morgenthau, District Attorney, County of New York
"James G. McDonald . . . knew every major public figure in the 1930s as Europe and later the rest of the world rushed to war. He was also . . . a dedicated and precise diarist, recording his meetings with Hitler, Mussolini, and President Roosevelt and detailing his own impressions of Nazi intentions. . . . The diaries show that McDonald believed as early as 1933 that the Nazis were considering the mass killing of Europe's Jews."
—Neil A. Lewis, The New York Times
"Very few individuals interact with such a stunning array of historical figures—Hitler, Mussolini, FDR, Cardinal Pacelli (the future Pius XII), and Chaim Weizmann. McDonald was 'present at the creation' of so many of the formative events that shape our world. Yet McDonald's diaries are much more than historic; they are filled with candor and eloquence as well as insight and emotion."
—Sara J. Bloomfield, Director, United States Holocaust Memorial Museum
"Publication of James McDonald's diaries is a much-anticipated event. The diaries enhance our understanding of the life and work of one of the last century's most dedicated and interesting public servants. They show what one man—altruistic, high-minded, and intent on doing what is right—can achieve."
—Daniel C. Kurtzer, former U.S. Ambassador to Israel and Egypt
The private diary of James G. McDonald (1886–1964) offers a unique and hitherto unknown source on the early history of the Nazi regime and the Roosevelt administration's reactions to Nazi persecution of German Jews. Considered for the post of U.S. ambassador to Germany at the start of FDR's presidency, McDonald traveled to Germany in 1932 and met with Hitler soon after the Nazis came to power. Fearing Nazi intentions to remove or destroy Jews in Germany, in 1933 he became League of Nations High Commissioner for Refugees and sought aid from the international community to resettle outside the Reich Jews and others persecuted there. But McDonald met with little success. The lack of international movement on the refugee issue caused him to resign in December 1935 in protest at the lack of support for his work.
Not written for publication and never revised, this diary shows McDonald in the 1930s shuttling back and forth among key political and financial authorities in the United States, Germany, Britain, France, Latin America, and the Vatican. A shrewd observer, McDonald meticulously recorded his extraordinary insights into their thoughts and motives. This invaluable, almost day-to-day record of efforts to help increasingly desperate German Jews seeking refuge will fascinate readers interested in this tragic period and will benefit scholars for generations.
This is the eagerly awaited first of a projected three-volume work that will significantly revise the ways that scholars and the world view the antecedents of the Holocaust, the Shoah, and its aftermath. Volume two is Refugees and Rescue: The Diaries and Papers of James G. McDonald, 1935-1945.
"McDonald's diaries shed important new light on efforts to assist Jews fleeing Germany in the years 1933-1935 from the perspective of an individual deeply involved in those efforts—and one who did not revise whatever he wrote at the time. . . . The volume, with its extensive new information, will appeal to a substantial audience, not only in the academic world but among a wider readership likely to extend well beyond U.S. borders."
—Gerhard L. Weinberg, William Rand Kenan, Jr., Professor of History Emeritus, University of North Carolina
"When it comes to the history of the Third Reich, particularly in its early years, James G. McDonald had unparalled access to decision makers and critics, persecutors and victims, and both German and American political leaders. His diary is not only filled with important information but it gives a unique and utterly fascinating insight into diplomatic life in Germany. McDonald, unlike so many of his contemporaries, tried to make a difference in what would become a unique story of doom and destruction. Advocate for the Doomed is the gripping story of his tireless efforts."
—Deborah E. Lipstadt, author of History on Trial
"James McDonald's Diaries, admirably edited by Richard Breitman and his colleagues, are a treasure-house for historians and will be of great interest to general readers. The author was League of Nations High Commissioner for Refugees at the time he met Hitler and Roosevelt, Weizmann, Einstein, and countless other public figures in an ultimately futile attempt to alleviate the lot of the growing number of refugees from Germany. It is essential reading for the understanding of the first act of the tragedy that followed."
—Walter Laqueur
Table of contents
| | | |
| --- | --- | --- |
| | Acknowledgments | ix |
| | Introduction: Young Man from Indiana by Barbara McDonald Stewart | 1 |
| 1. | Foreshadowing: Summer-Fall 1932 | 10 |
| 2. | The Nazi Revolution: Winter 1932-Spring 1933 | 22 |
| 3. | American Reactions: Late April-May 1933 | 54 |
| 4. | Alerting Others: June-August 1933 | 73 |
| 5. | Lobbying for League Action: September 1933 | 96 |
| 6. | High Commissioner: October 1933 | 121 |
| 7. | A Bridge from Lausanne to Berlin: November 1933 | 138 |
| 8. | Proposal for a Corporation: December 1933 | 198 |
| 9. | Washington's Views: January 1934 | 240 |
| 10. | Testing Germany/Family Crisis: February 1934 | 280 |
| 11. | Raising Funds: March 1934 | 308 |
| 12. | The "Jewish Question" in Europe: April 1934 | 342 |
| 13. | Emigration Options?: May 1934 | 380 |
| 14. | Turn for the Worse: June 1934 | 402 |
| 15. | Visit to the Saar: July 1934 | 415 |
| 16. | The League Keeps its Distance: August 1934 | 448 |
| 17. | The Climate in Geneva: September 1934 | 467 |
| 18. | Criticism is Easy: October 1934 | 489 |
| 19. | Grand Tour: November 1934 | 536 |
| 20. | Home Leave: December 1934 | 572 |
| 21. | The Catholic Connection: January 1935 | 592 |
| 22. | A Diplomatic Maneuver: February 1935 | 615 |
| 23. | Brazil: March 1935 | 632 |
| 24. | South American Survey: April 1935 | 665 |
| 25. | Regret and Relief: May 1935 | 707 |
| 26. | Downsizing: June 1935 | 764 |
| 27. | Liquidation Plans: July 1935 | 776 |
| | Conclusion by Richard Breitman | 790 |
| | Index | 807 |
Richard Breitman is Professor of History at American University. His books include The Architect of Genocide: Himmler and the Final Solution and (with Alan Kraut) American Refugee Policy and European Jewry, 1933-1954. He is editor of the journal Holocaust and Genocide Studies. He lives in Bethesda, Maryland.
Barbara McDonald Stewart has taught at George Mason University and is author of United States Government Policy on Refugees from Nazism, 1933-1940. She lives in Vienna, Virginia
Severin Hochberg is a historian at the Center for Advanced Holocaust Studies at the United States Holocaust Memorial Museum. He lives in Washington, D.C.