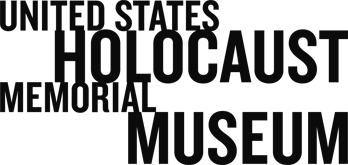 A History of the Dora Camp: The Story of the Nazi Slave Labor Camp that Secretly Manufactured V-2 Rockets
Academic PublicationClose

A History of the Dora Camp: The Story of the Nazi Slave Labor Camp that Secretly Manufactured V-2 Rockets

By André Sellier
Foreword by Michael J. Neufeld, Afterword by Jens-Christian Wagner


SPECS: x + 547 pages, 6 ¼" x 9 ½", 28 illustrations, 24 maps, notes, index
PUB DATE: June 2003


KIND: Hardcover
ISBN: 1-56663-511-X

PRICE: $35.00


PUBLISHED BY: Ivan R. Dee in association with the United States Holocaust Memorial Museum


PUB DATE: 2013


KIND: e-book
ISBN: 978-1-4617-3949-4
PRICE: $34.99


PUBLISHED BY: Ivan R. Dee (Rowman & Littlefield) in association with the United States Holocaust Memorial Museum


TEL: 800.259.9998

Call to order from the Museum Shop

For more information about Academic Publications, e-mail cahs_publications@ushmm.org
By André Sellier
Foreword by Michael J. Neufeld, Afterword by Jens-Christian Wagner

"No full-length history of the Mittelbau-Dora camp system has ever been published in the English language—until now. This fact alone would make [this] book...an event. But what makes it particularly unique is that it is the product of a Dora survivor and former slave laborer on the V2 production line who also has historical training. Sellier examines the history of his camp with engagement but also with scholarly detachment, skillfully analyzing all the sources available to him. André Sellier's History of the Dora Camp will continue to be revered as a standard work on the topic. I highly recommend it to all readers."
—Michael J. Neufeld, from the Foreword
In mid-1943 Nazi Germany entered a crisis along the road to its defeat. Faced with a shortage of manpower in armaments factories, the Third Reich sent concentration camp prisoners to work as forced laborers. While the Germans continued their genocide of Jews and Gypsies at Auschwitz and other concentration camps, they also established numerous subcamps throughout Germany. The Dora camp, located in the center of Germany, was one of the most notorious.
Originally a subcamp of Buchenwald, the Dora-Mittelbau complex became one of the largest Nazi concentration camps. There prisoners were put to work in a huge underground factory, building V-2 rockets, the secret weapon developed by German scientists—under the supervision of Wernher von Braun—that they hoped might reverse the course of the war.
In this dispassionate but powerful account, André Sellier, himself a former prisoner at Dora but also an accomplished historian, tells the dramatic story of the camp, the tunnel factory, and the underground work sites. He has utilized not only available documents but the unpublished testimony of several dozen fellow prisoners. He recounts the horror of everyday life at Dora—prisoners dying by the hundreds and indescribable suffering—and the murderous "evacuation" of the camp by railroad convoys and death marches, which took place in early 1945 and led to the death of thousands of prisoners.
Part of the reason for the paucity of information about the Mittelbau-Dora camp, Mr. Sellier explains, is that the "very existence of the Dora Tunnel was concealed, as much by the Americans as by the Soviets, who, in their duel for the missile technology, each inherited members of the Peenemünde research team. It was not a problem to acknowledge the roles of von Braun and his team; but it was unseemly to recall the Dora Tunnel and its prisoners. And it was largely in reaction against this tendency to consign Dora to oblivion that the camp's former deportees wanted this book to be written."
Here is a profound addition to the literature on the Third Reich.
"Brilliant.... André Sellier's remarkable study makes it forcefully clear: the camps of Mittelbau-Dora were located in the center of Nazi Germany, and by no means only in the topographical sense."
—Jens-Christian Wagner, from the Afterword
"André Sellier's History of the Dora Camp is the definitive and valuable study of the slave labor camp in which thousands were worked to death to produce V2 rocket missiles under the technical supervision of the SS member Wernher von Braun. The book is a valuable contribution to our awareness of the depravity of the Nazi regime and its plans for the utter exploitation of all peoples under its control."
—John Weiss, author of Ideology of Death
André Sellier, historian and former diplomat, is the co-author (with his son, Jean) of three atlases—of the peoples of Central Europe, Western Europe, and the Orient—published in France. He lives in Picardy.