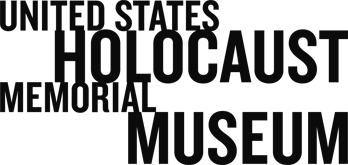 Academic Publications
The Jack, Joseph and Morton Mandel Center for Advanced Holocaust Studies' Academic Publications Program disseminates scholarship in the field of Holocaust studies through copublishing arrangements for or direct publication of a variety of works, including monographs (books), occasional papers, a scholarly journal, translations, testimonial materials, reprints, and more.
These projects are intended to shed new light on previously unstudied topics, fill significant gaps in the literature, correct important misconceptions about Holocaust-related subjects, and facilitate access for scholars and the general public to the study of the Holocaust.
The program is also guided by several other considerations, including the relation of the research to the Museum's collections, the degree to which institutional support is needed to accomplish a project, and research and teaching priorities in the field.
Mandel Center publications undergo a rigorous, multilevel review process to ensure scholarly integrity, including review by peers, Mandel Center scholars, and the Academic Committee of the United States Holocaust Memorial Council.
The assertions, arguments, and conclusions of books and journal content published in association with the Museum, and of occasional papers published by the Museum, are those of their authors, volume editors, and/or other contributors. They do not necessarily reflect the opinions of the Museum, but responsible controversy is, in itself, no bar to publication.
Download a full list of Academic Publications (PDF).
Publications
Holocaust and Genocide Studies is the premier forum for work on the literature and documentation of the Holocaust and genocide.
The Holocaust and North Africa, Edited by Aomar Boum and Sarah Abrevaya Stein
The Iaşi Pogrom, June–July 1941, By Radu Ioanid
Preface by Elie Wiesel, Introduction by Alexandru Florian
Resources and Information
Explore and read works in progress from symposia, lectures, and other programs undertaken in the Mandel Center.
Most Mandel Center-sponsored books can be obtained from the Museum Shop and other traditional and electronic commercial sources. The Museum Shop also offers some foreign-language versions, which can be purchased by calling 800.259.9998.
For more information about Academic Publications, e-mail cahspublications@ushmm.org or write to:
Academic Publications
Jack, Joseph and Morton Mandel Center for Advanced Holocaust Studies,
United States Holocaust Memorial Museum,
100 Raoul Wallenberg Pl, SW,
Washington, DC 20024-2126