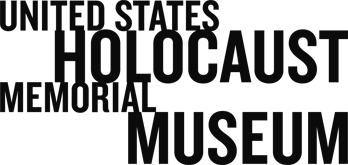 International Summer Research Workshops for Scholars
The Jack, Joseph and Morton Mandel Center for Advanced Holocaust Studies solicits proposals from scholars to coordinate two-week research workshops at the Museum during the months of June, July, and August. Established in 1999, the Summer Research Workshop program provides an environment in which groups of scholars working in closely related areas of study—but with limited previous face-to-face interaction—can gather to discuss a central research question or issue; their research methodologies and findings; the major challenges facing their work; and potential future collaborative scholarly ventures. View the application guidelines and institutions represented in the workshops.
The Mandel Center also periodically issues calls for applicants for planned workshops that explore specific critical issues in Holocaust studies, encourage collaborative research, discuss methodologies and research results, and lay the groundwork for future research and publication. These workshops last two weeks and are led by leading scholars in the field.
To receive announcements regarding future planned research workshops, please sign up for our mailing list.
Past Workshops
Past workshops have addressed topics such as postwar restitution and reparations projects in Europe, Holocaust memory in Eastern Europe during the Communist period, Jewish legal responses to the Holocaust, the contemporary Polish impulse to memorialize Jewish spaces, Sephardic Jewish life during and after the Holocaust, the experiences of the North African Jewry in World War II, contemporary manifestations of antisemitism, the awareness of the Holocaust of intelligence agencies during World War II, and the contested status of testimony in Holocaust historiography.