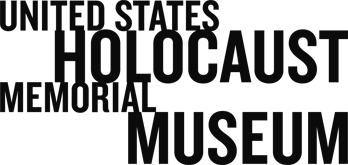 Research Workshop for Chinese Scholars
Research Workshop:
The Reception of Jews in China during World War II
October 15–19, 2018
Shanghai, People's Republic of China
Co-Organizers
Jack, Joseph and Morton Mandel Center for Advanced Holocaust Studies
New York University Shanghai
Shanghai Jewish Refugees Museum
This research workshop will bring together Chinese and international scholars researching the Holocaust, its antecedents and aftermath, and its intersection with Chinese culture and history.
Participants will present their research projects for intensive workshop discussion among participants, workshop leaders, and other invited respondents. Part of the program will be devoted to acquainting participants with the Museum's archival resources. The program will be led by Professor David Engel, the Maurice Greenberg Professor of Holocaust Studies, Professor and Chair of Hebrew and Judaic Studies, and Professor of History at New York University.
Simultaneous translation between Chinese and English will be provided.
Please direct questions about this program to Dr. Krista Hegburg, Program Officer, International Academic Programs Division, at khegburg@ushmm.org.
Steering Committee
Zvi Ben-Dor Benite, New York University
Suzanne Brown-Fleming, US Holocaust Memorial Museum
David Engel, New York University
Krista Hegburg, US Holocaust Memorial Museum
Yukiko Koga, Hunter College
Meredith Oyen, University of Maryland, Baltimore County
Joanna Waley-Cohen, New York University Shanghai
This workshop has been made possible by the United States Holocaust Memorial Museum through the generosity of the Corinne P. and Maurice R. Greenberg and the Starr Foundation, by New York University Shanghai, and by the Shanghai Jewish Refugees Museum.