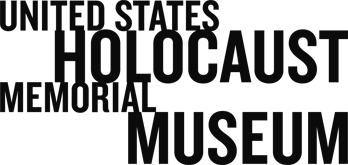 Fellow Professor Robert Ericksen
Charles H. Revson Foundation Fellow Professor Robert Ericksen
Professor Robert Ericksen received a Ph.D. in history from the London School of Economics, an M.A. in history from the State University of New York at Stony Brook, and a B.A. in history from Pacific Lutheran University. During his fellowship at the Museum, he was Professor of History at Pacific Lutheran University and served on the United States Holocaust Memorial Museum's Committee on Ethics, Religion, and the Holocaust. For his Charles H. Revson Foundation Fellowship for Archival Research, Professor Ericksen conducted research on "Göttingen: A 'Political University' in the Mirror of Denazification."

Professor Ericksen has received many prestigious awards for his work, such as the Alexander von Humboldt Foundation Research Fellowship, a National Endowment for the Humanities Research Fellowship, an American Council of Learned Societies Fellowship, and an ELCA College and University Faculty Study Grant. He has also published monographs and dozens of scholarly articles on the history of Nazi Germany, the Christian church, religion and the Holocaust, and anti-Semitism and academics. Professor Ericksen is the author of Theologians under Hitler: Gerhard Kittel, Paul Althaus and Emanuel Hirsch (Yale University Press, 1985), which won the 1987 Merit of Distinction from the International Center for Holocaust Studies, Anti-Defamation League of B'nai B'rith and has been translated into German, Dutch, and Japanese. His other publications include Betrayal: German Churches and the Holocaust, Robert Ericksen and Susannah Heschel, eds. (Fortress Press, 1999), "Genocide, Religion, and Gerhard Kittel: Protestant Theologians Face the Third Reich" in In God's Name: Genocide and Religion in the Twentieth Century, Omer Bartov and Phyllis Mack, eds. (Berghahn Books, 2001); "Churches in Modern Societies: An American Response" in Kirchliche Zeitgeschichte (vol. 13, 2000); and "Luther, Lutherans and the German Church Struggle" in Kirchliche Zeitgeschichte (vol. 23, 1999).

During his tenure at the Museum, Professor Ericksen conducted research for his project "Göttingen: A 'Political University' in the Mirror of Denazification." He examined the extent to which the academic faculty of the University of Göttingen furthered the ideals of National Socialism and became directly involved in the crimes against Jews and other victims of the Holocaust. He focused his research on the University's post-war denazification process.
Professor Ericksen was in residence at the Mandel Center from September 2 to December 31, 2003.