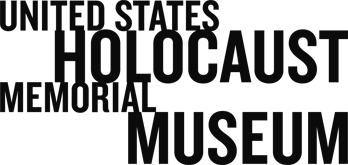 Fellow Mr. Johannes Schwartz
Charles H. Revson Foundation Fellow Mr. Johannes Schwartz
Mr. Johannes Schwartz earned an M.A. in French and an M.A. in history from Humboldt University, Berlin. During his fellowship at the Museum, he was a Ph.D. candidate in history at the Department of Historical Anthropology at Erfurt University, Germany. For his Charles H. Revson Foundation Fellowship for Archival Research, Mr. Schwartz conducted research on "Areas of Maneuver and Behavior Patterns of the Female SS Wardens in the Ravensbrueck Concentration Camp for Women and the KZ Satellite Camp in Neubrandenburg."

The author of several scholarly articles, Mr. Schwartz has done extensive work with the Ravensbrueck Memorial Museum serving as a member of its academic staff and researching French trials against SS wardens of the camp, among other topics. He assisted in the creation of the permanent exhibit "The Auxiliaries of the SS: Wardens of the Women's Concentration Camp of Ravensbrueck." He was awarded a scholarship from the Sorbonne University in Paris where he pursued studies in history and French.

While in residence at the Center, Mr. Schwartz researched an understudied aspect of Holocaust history, investigating the role that female perpetrators played in carrying out Nazi crimes. He described, analyzed, and compared the individual responsibilities of female SS wardens and studied behavioral variations on how these responsibilities were ultimately carried out. Through his research Mr. Schwartz explored the social patterns of daily life in the concentration camp.
Mr. Schwartz was in residence at the Mandel Center from January 1 to April 30, 2006.