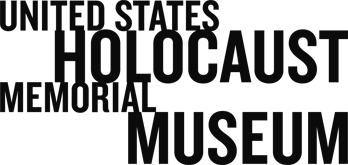 Fellow Dr. Seth Bernstein
Pearl Resnick Postdoctoral Fellow Dr. Seth Bernstein
Dr. Seth Bernstein is currently Assistant Professor in History at the Higher School of Economics (Russian Federation). He holds a PhD in history from the University of Toronto (Canada). As the Pearl Resnick Postdoctoral Fellow, Dr. Bernstein will be conducting research for his project entitled "Return to the Motherland: Soviet Repatriation after World War II."
Dr. Bernstein in fluent in Russian, and has reading ability in both Ukrainian and French.
Dr. Bernstein's first book, an archival history of Stalinist youth culture, is Raised under Stalin: Young Communists and the Defense of Socialism (Cornell University Press, forthcoming 2017). He has also written several articles on the Soviet Union and World War Two. His article "Rural Russia on the Edges of Authority: Bezvlastie in Wartime Riazan, November-December 1941" (Slavic Review, 2016) was published last year. Dr. Bernstein has given multiple lectures and presentations, the latest of which was titled "Returnees or Refugees? The Reception of Soviet Repatriates in the USSR, 1945-1946," and was given at the Herder Institute in Marburg, Germany.
While in residence at the Mandel Center, Dr. Bernstein will be researching the repatriation of Soviet citizens at the end of the Second World War, and the various difficulties that entailed. He will use the museums various collections to further this work, including the German Trophy Collections.
Dr. Bernstein will be in residence through August 31, 2017 and can be contacted at his museum email sbernstein@ushmm.org.