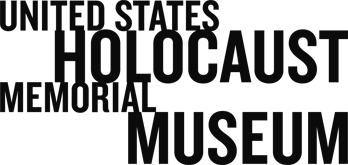 Remarks by Joel Geiderman and Memorial Candle Lighting
Remarks by Joel M. Geiderman, Vice Chairman, United States Holocaust Memorial Council,
and Memorial Candle Lighting
April 23, 2009, The Capitol Rotunda, Washington, DC
President Obama, Senators, Congressmen, members of the Diplomatic Corps, and fellow citizens. I stand before you this morning and humbly thank you on behalf of my family who perished in the Holocaust for attending this Days of Remembrance ceremony in our nation's capitol. There are no words to express my gratitude to you for being here. President Obama, I want to especially thank you for honoring us with your presence during these first hundred busy days of your historic Presidency. It is a special moment for all of us.
The theme of Days of Remembrance this year is, "What we do matters." Who would know that more than me, or the survivors or their families that are here today? Sixty five years ago, Americans sacrificed as they always do for the principle that every human life matters; that oppression is evil; that freedom is a universal right accorded to all by our maker. Americans of all religions, colors, and stripes gave their blood on the beaches of Normandy and elsewhere; they sacrificed at home, they left their families widowed and orphaned, or came home with shattered bodies in order to end the tyranny brought about in Europe by Nazism.
It is impossible to calculate or comprehend the impact of these sacrifices. But consider that in my case alone, 18 people, including my 13-year-old son, encompassing three generations from across America are here with us today as a result of what America did then. Indeed, what we do matters.
We also have with us today five rescuers from Poland, not Jewish, who risked their own lives in order to do the right thing—to do what matters-to save their neighbors and preserve human lives. More about that in a moment
I would be remiss if I didn't also point out that what we don't do matters as well. There are sins of omission just as there are sins of commission. There was the Evian conference where 32 countries turned their back on the suffering of European Jews and denied refuge; there was St. Louis which was turned back to Nazi Europe because no port would accommodate her; there was the general failure to confront Hitler despite his threats against Jews and others, whose intentions and goals were publicly stated and in plain view.
Today, another enemy of democracy has made well known its intentions to kill millions of people. Whether it be six million in Israel, or millions in London, Germany, Spain, the Persian Gulf, New York, or elsewhere; the declared intentions are unambiguous. At least one whole nation has been targeted for destruction with the threat to "wipe it off the map." History should have taught us that democracies that let such pledges stand do so at their own peril.
So, as I did last year, in the name of the victims, I call on the assembled leaders and the rest of the world to assure that no country that threatens such destruction will ever obtain the means to achieve it. Nuclear weapons in the hands of aggressor fanatics cannot be allowed. By my articulating these words to you in this building, in this great hall of freedom, I am reminding all of you that what we do and don't do matters and will be remembered. It would be far too easy to light twelve candles for twelve million murdered rather than six candles for six million. The harder work is to make sure that that does not happen. No more candles. Not anywhere. Never again.
This year we have the special privilege of including in this candle-lighting five rare individuals whose light shines across the ages from one of history's darkest place. They are the Righteous Among the Nations. Those who join us today are from Poland, and they are heroes in the truest sense. True heroes risk all when the danger is unthinkable, the outcome uncertain, and glory unlikely. For a Pole to help a Jew in Nazi-occupied Poland meant certain death if caught and could endanger one's family as well. Yet, at enormous risk, these five courageous individuals saved their Jewish neighbors. And in doing so, they lit a candle far more powerful than any we invite them to light today. Theirs was a candle that illuminates the world, inspires us all, reaffirms our humanity, and reminds us that: What you do matters.
MEMORIAL CANDLE LIGHTING
Assisting us with the candle lighting today is Kaiser Kabir, a student at George Washington University and one of the Museum's Bringing the Lessons Home Ambassadors since 2007.
The first candle will be lit by Senator Richard Durbin of Illinois and Irene Boyarsky, a survivor from Hungary. Joining them is Tadeusz Stankiewicz, from the Lublin region, who assisted Jews hiding in the woods throughout the war. At one time approximately 60 Jews depended on Tadeusz and his family; all but five were killed by late 1942.
The second candle will be lit by Senator Lamar Alexander of Tennessee and Helen Zell, a survivor from Czechoslavakia. Joining them is Ireneusz Rajchowski, who as a teenager provided food to children who escaped the Warsaw Ghetto, and took one girl smuggled out of the ghetto to safety outside Warsaw.
The third candle will be lit by Senator Joseph Lieberman of Connecticut and Etta Katz, a survivor from Czechoslovakia. Joining them is Józef Walaszczyk, who sheltered 30 Jewish workers on an agricultural estate outside Warsaw; hid three Jews in his apartment; and bribed a Nazi official to free 21 Jews arrested in a roundup. Etta is the eldest sister of my mother, a young teenager at the time. She protected her in the ghettos, in Aucshwitz, in the Krupps factory, in Bergen Belsen and on the Russian filled trains after the war. I love you Aunt Etta.
The fourth candle will be lit by Representative Jan Schakowsky of Illinois and Zosia Piekarska Brodecki, a survivor from Poland. Joining them is Alicja Szczepaniak's, who along with her mother and younger sister, at one time hid seven Jews in their tiny one-room Warsaw apartment.
The fifth candle will be lit by Representative Donald Payne of New Jersey and Lucy Pantirer, a survivor from Poland. Joining them is Anna Stupnicka Bando, who at age 12, smuggled a Jewish girl out of the Warsaw Ghetto by swapping her own convent school uniform for the girl's coat; the girl lived as Anna's cousin for the next four years.
The sixth candle will be lit by Representative Ileana Ros-Lehtinen of Florida and Rabbi Jacob Weiner, a survivor from Germany and a volunteer at the Museum.