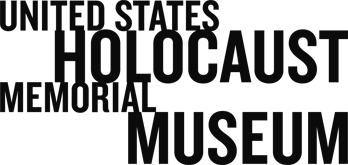 Remarks by Fred S. Zeidman
Fred S. Zeidman, Chairman, United States Holocaust Memorial Council
April 30, 2003, The Capitol Rotunda, Washington, DC
Survivors of the Holocaust; the Museum's founding chairman Elie Wiesel, our moral compass and humanity's moral compass; Secretary Powell; Senate Majority Leader Frist, House Majority Leader DeLay, House Democratic Leader Pelosi, Senator Voinovich, Senator Corzine, and other members of Congress; Ambassador Ayalon; my distinguished predecessor Miles Lerman and my co-chair Ruth Mandel; friends of the Museum. Secretary Powell, you have devoted your entire life to liberating oppressed people and fighting for freedom. We are particularly gratified, Mr. Secretary, that you are able to join us today.
For your freedom and ours—there could hardly be a more appropriate time, or a more appropriate place in which to consider these words.
Consider the figures in these murals that surround us, the statues on their pedestals. I think the leaders they represent would be hard-pressed to find a phrase that better captures what drove them to create a "new nation, conceived in liberty, and dedicated to the proposition that all men are created equal."
For your freedom and ours—the theme of the manifesto smuggled out of the Warsaw ghetto and posted across the city, written by its Jewish freedom fighters in what they surely knew would become, in effect, their last testament.
For your freedom and ours—it is a call to service that resonates all the more in light of recent events. What better words to characterize our national sense of urgency as we confront international terrorism today. It is an urgency echoed in our vigorous international leadership, represented here by Secretary Powell, and the courage of our armed forces, represented by the flags of the liberating units and the young men and women who carry them.
So, mindful of the dedication others have demonstrated on our behalf—whether 60 years ago or today—we are here to remember all the victims of the Holocaust as individuals with full and vibrant lives.
For your freedom and ours—I truly believe the resonance of this battle cry lies behind the American public's commitment to the United States Holocaust Memorial Museum.
The last ten years have demonstrated that Americans understand our living memorial as a warning to all people, whatever their backgrounds, about the consequences of hatred and indifference, and the failure to act. That understanding is based on our Holocaust survivors' most precious legacy—their memories. We cannot see all that passed before their eyes. We cannot endure the terror they suffered. We cannot grasp the human capacity for evil in the way that they can. But through them, it is possible that future generations may be spared a similar fate. But only, that is, if we learn from, and take up, their stories, the lessons of their history. That is the purpose and the hope of the Museum.
We may not all be called to the heroism of Vladka Meed, but in one way or another we are called to demonstrate moral courage. And each of us, as individuals, does have the power and responsibility to make a difference, to act.
As we confront the terrorism, hatred, and virulent antisemitism that pollute today's world, we must draw strength from the survivors' strength, courage from their courage.
For your freedom and ours. Their history calls out to us. It is our obligation to ensure that the world listens, both now and for generations to come.