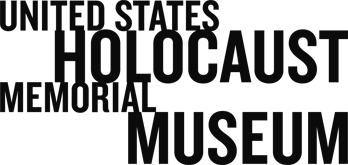 Remarks by Colin L. Powell
Colin L. Powell, Secretary of State
April 30, 2003, The Capitol Rotunda, Washington, DC
Thank you very much. Thank you so very much, ladies and gentlemen, fellow platform guests, Ambassador Ayalon and Excellencies, Members of the House and Senate, Members of the Council, and, especially, a greeting to my dear friend, Elie, who just gave us such a moving and beautiful sermon. Thank you for being our watchman and always watching. Thank you, Elie.
It is a great honor for me to address this national commemoration of the six million Jews and the millions of other men, women and children who where murdered in the Holocaust. Today, as we mourn those who perished, we embrace the survivors who have given us their precious legacy of remembrance.
I am especially privileged to mark the 60th anniversary of the Warsaw Ghetto uprising, and the 10th anniversary of the founding of the United States Holocaust Memorial Museum. The Holocaust challenged civilization as we thought we knew it. The Holocaust revealed deep fissures in civilization's foundation and below it, the abyss to which humankind can descend.
Forever unique in history, the firestorm of hate that was the Holocaust was no ordinary conflagration. It was a colossal act of arson, unprecedented in its scale with genocide as its sole and evil purpose. The Holocaust was systematically planned, set and fueled with the aim of killing an entire people, extinguishing their culture, and exterminating others deemed unworthy of life. And it is fitting that we gather under democracy's great dome, where our nation's leaders lie in state, to remember the irreplaceable lives that were consumed in the flames of absolute evil.
Each one who perished was someone's father, mother, son, daughter, friend, beloved, and every single one was a child of God. Entire families, entire villages, entire populations were lost. So few, so heartbreakingly few, of the Holocaust's victims survived to tell the story and to mourn their dear ones; so few now are left to bear living witness.
And so, whatever our faith or family background, we must take the memory of the Holocaust dead into our own minds and hearts and mourn all of them as if each and every one of them were our own. Their memory must not be lost. Their memories must never fade with time. We will pass it on to our children. We will pass it on to our children's children. The Holocaust museum, here in the heart of our nation's capital, helps all of us to remember to learn and to educate. It has enlightened many millions of visitors about the darkness of the Holocaust. Its exhibitions and programs have not only informed, they have inspired acts of tolerance, justice and civic courage, here at home and all around the world.
By so doing, the museum serves as a living, lasting tribute to the memory of Holocaust dead. Teaching new generations about the Holocaust is not just a matter of acquainting them with the chilling facts of history; it is an affirmation of our common humanity, our common suffering. In 1990, some 13 years ago, I had the privilege of accepting the Eisenhower Liberation Medal on behalf of all the American soldiers who liberated Europe.
At the ceremony, at that time, here in this rotunda, after these marvelous flags were paraded in, I recounted how the men of one of the divisions, the 4th Armor Division, had blazed their way across Normandy, all across France from Normandy, defeating the Nazis along the way. A triumphant division is part of a triumphant army.
But in the early days of April 1945, the Division stumbled onto the concentration camp at Ohrdruf and it shuddered to a halt, this great division, with its tanks in an armored personnel carrier, nothing could stand in its way. No battle was too great, but no hell of battle had prepared them for this. They reported back to their commanders what they had seen and what they had found. Unable to believe the reports of these forward units, Generals Eisenhower, Patton and Bradley came forward because they couldn't believe it, they had to see it for themselves.
Later, after the visit at Third Army Headquarters, Eisenhower immediately cabled back to Washington and he said, "We are constantly finding camps where unspeakable conditions exist. From my own personal observation, I can state unequivocally that all written statements up to now do not paint the full horrors."
He could say no more, he could write no more, he could cable no more. Later, he would say to General George Marshall, "For most of it, I have no words. I have no words to describe it."
Two years before, in April 1943, the 60,000 Jews imprisoned in the Warsaw Ghetto knew that the end was near. They were practically all that was left of the 375,000 Jews who had lived in Warsaw before the war. Already, 300,000 men, women and children, their families, friends and neighbors, had been deported to the Treblinka death camp.
You cannot be but deeply touched by the daily acts of bravery and compassion performed by the Jews confined in the Ghetto under the most appalling conditions. The month-by-month, day-by-day, hour-by-hour eyewitness accounts of daily life in the Ghetto and of the uprising itself make your heart catch in your throat. It was the largest Jewish uprising during the Holocaust and the first armed urban uprising in Nazi-occupied Europe.
As a former soldier, I am filled with admiration for Mordechai Anielewicz and his volunteers for holding out so brilliantly and so long against such impossible odds. I also stand here today to salute, once again, the brave souls outside the Ghetto's walls, Jews and Poles alike, who risked their lives to support the revolt. Choosing to fight and die defending the honor of the Jewish people and a free Poland, they sounded the historic rallying cry of Polish patriots that you heard just a moment ago: "For your freedom and ours."
The heroes and heroines of the Warsaw Ghetto uprising understood that freedom is indivisible, the birthright of every human being, and worth fighting to the last, worth fight for to the death; and freedom is the legacy that they have bequeathed to us, to all future generations. It is a legacy which all of us, in our own age, must work to preserve, protect and extend to all the peoples of the earth, to all of God's children.
During the intense deliberations that took place earlier this year in the United Nations Security Council on the subject of Iraq, when the going was really tough, and when I was debating these issues long into the night, every night with my Security Council colleagues, on one of these evenings, I received a letter from my friend and colleague, the Polish Foreign Minister Wlodzimierz Cimoszewicz.
And in it, he explained that Poland saw UN Resolution 1441 as the last call for Iraq to disarm peacefully. His government still very much hoped for a peaceful solution, as we all did. But his government, more so than many others, understood that the choice ultimately was in Saddam Hussein's hand. In case of a military operation, he wrote: "The United States will not stand alone in its efforts to secure a safer world. In this fight 'for your freedom and ours', Poland will stand by your side."
Indeed, it did. Already, the liberation of Iraq can be seen as a great victory for freedom: It has freed the international community from the threat posed by the potentially catastrophic combination of a rogue regime, weapons of mass destruction and terrorism, and it has freed the Iraqi people from a vicious regime that committed an unimaginable atrocity against them. The full horror has yet to be exposed, but every day brings more evidence of the regime's crimes against humanity, and those responsible will be held to account.
President Bush and the leaders of our coalition partners are committed to helping the Iraqi people achieve a stable and united country. They deserve a representative government that will use Iraq's great natural talent and wealth to benefit all of its citizens. Iraq now can become an example to all the world of a state transformed.
Once a threat, now Iraq can become a contributor to international peace and security. We can be so proud indeed of the men and women of our armed forces and those of our coalition partners who selflessly sacrifice for freedom in Iraq. But if the history of the Holocaust teaches us anything, it is that each of us can and must serve in our own way as a force for freedom.
Many of us gathered under this dome have been entrusted with the responsibilities of high office. We pray that we will use the power we have been given with wisdom and compassion to bring forth fresh hope to others. But whatever one's calling, creed, color or country, each of us has within us the power to speak out and take action against anti-Semitism and all other forms of hatred directed against any man, woman or child on the face of the earth.
Each of us has the power to practice and promote tolerance in our daily lives. Each of us has the power, as President Bush puts it, to stand up for the non-negotiable demands of human dignity. Each of us has power to resist our human capacity for evil and embrace our God-given capacity for good. For the sake of all God's children, each of us has the power to contribute in some way to tikkun olam—Hebrew for healing the world.
For ours is a world in great need of healing and of hope. It is also, at the same time, a world of great promise. Today, the spread of political and economic freedom has opened worldwide opportunities for tikkun olam. We can help millions who live in fear to find freedom and security. We can help millions who live in poverty onto the path of prosperity.
But nations consumed with ethnic or religious hatred and violence cannot take advantage of these opportunities, and the only way to break the cycle is to convince the parties to conflict that investing in peace and cooperating with their neighbors pays greater rewards than unending strife. It is necessary to present a compelling vision and help—help them build a path to that vision.
President Bush has laid out just such a vision to the Israelis and to the Palestinians—two independent states, the Jewish state of Israel, and Palestine living side by side in peace and security, that is our vision. And with the confirmation of Minister Abu Mazen as the Prime Minister of the Palestinian Authority, a new opportunity has been created for achieving the President's vision.
Earlier this morning, I spoke to Prime Minister Sharon and to Prime Minister Abu Mazen. They have been presented with a plan that will allow both sides to move forward. Both sides have suffered from terror and violence, from the loss of hope and better future. President Bush is deeply committed to working with the Israelis and Palestinians to seize the new opportunity that has been opened for peace and security.
And we look forward to working with the Israelis, the Palestinians, their neighbors and others, others throughout the international community who are committed to help, all of us coming together to restore hope to all the people in the Middle East. The millions of men, women and children who were killed in the Holocaust once had dreams for the future, each and every one of them, dreams denied. We, the living—we, the living, have the power to create hope, defend freedom and build peace. And on this day of days, on this day of remembrance, we have the power and the duty to remember.
We remember to honor the sacred dead and the survivors who bear witness. We remember out of a deep regard for the sanctity of life. We remember to answer the call of conscience, the call of tikkun olam. The men, women and children, who perished in the Holocaust now abide with God. May we be instruments of tolerance and peace on earth, so that each of us, and each of us in our lives is a blessing to their memory. Thank you. Shalom.