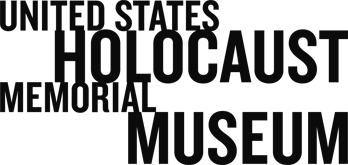 Address by Elie Wiesel
Address by Elie Wiesel, Founding Chairman, United States Holocaust Memorial Council
April 9, 2002, The Capitol Rotunda, Washington, DC
Today we shall speak about memory and courage, memory and hope. Can these words be combined? Is it possible to remember and still to invoke the necessity and the art of making words sing, making dreams come alive? Oh, we must remember. We must remember the times of cruelty and suffering when in the darkest of all places, in man's world day after day, hour after hour, the killer killed, the victims perished, and some of us had a feeling that the silence of God couldn't but mean that his creation had entered madness. Was there hope then? Was there courage then? What did it mean to have courage? We must remember the old men and woman whispering the ancient prayers and the children—we must always remember the children, frightened and forlorn, all part of the nocturnal procession walking towards the flames, rising to the highest heavens. Among those children there were future scientists, physicians, scholars, statesmen, writers, poets, philanthropists. One of them might have invented the cure for AIDS or composed a text of such humanity that all racists would be silenced to shame. In murdering them, the killers deprived the human family of its future—one and a half million Jewish children. We in Washington now believe in names. The wall, the Vietnam wall, people go there to cry, to remember, to be together. If we could do that, if we could take all the names of these children and also inscribe them in a wall, the wall would surround Washington and many other places.
Many of you read all the books that deal with that horror-filled period, hoping each time to find answers to unanswerable questions. But you still fail to understand. How was it possible? Why was it made possible? How could such inhuman acts be conceived and committed by human beings with the world's remaining world? Was it human to be inhuman? There was logic and coherence in the enemy's plan to exterminate the Jewish people. Philosophers and psychologists, political scientists and economists, invented their talents and invested all they had in their passion for killing Jews. They used a professional knowledge to deceive the victims and lure them into false hope which became a trap. After each operation they said this was the last, the last country, the last city, the last street, the last house, at the end it was the last train, the last cattle car. Well, where was hope then? Was false hope? Where was courage then? Those who had no hope in a way fared better. Families wanted to remain together. Young people could have run into the forest and hide, or join the partisans. But many young people said we cannot abandon our parents, our sisters, our brothers. So there was hope that if the families remained together they will survive—they didn't. What was courage then? People say occasionally that there must be light at the end of the tunnel, but I believe in those times there was light in the tunnel. The strange way there was courage in the ghetto, and there was hope, human hope, in the death camps. Simply an anonymous prisoner giving a piece of his bread to someone who was hungrier than he or she; a father shielding his child; a mother trying to hold back her tears so her children would not see her pain—that was courage. And then going around on the Sabbath and seem to say to us, "Now remember Jews, don't forget, it's Shabbat today, it's Shabbes. Or it's holiday today, don't forget." What could we have done with that knowledge? But it was good we entered chronology. And that was courage and that was hope. There was hope and despair outside as well. Forever I attend these august, solemn, so important ceremonies and I'm always touched by the army, with the flags. It does something to me. To me April 11 is an important day. Buchenwald liberated by the American army and I shall never forget those soldiers when they came in. I have never seen anyone weeping as they wept, these heroes, as they sobbed. And their tears—if God has a cup, we are told, collecting some tears, I'm sure their tears are in that cup.
Then there's no accident that these days when the whole world is concerned with the scourge of terror two nations—two nations, the United States and Israel—stand together as never before determined to bring back the necessary sense of security to their citizens. I don't believe in accidents in history, only encounters. It is not an accident that just now we are together. And Dr. Rice, we just want you to tell the President that we are so much and so forcefully, so movingly, behind him and you, for your work. Israel needs not only America, but it needs the knowledge that Israel is not alone. Israel should never be alone. And when Israel is alone we must at least say look now, your solitude is shared by us. We, too, can be alone. America too, our enemies are the same enemies. Those who hate America hate Israel. And those who hate Israel hate America. And we are so much against hate as we are against terror. Especially the suicide killers—I don't call them suicide bombers, I call them suicide killers. They want to kill. And to kill better, they commit suicide. The nineteen suicide hijackers of the Twin Towers and the Pentagon, and those who in Israel choose suicide to kill more Jews. What is it about them? Their cult is not sovereignty but death. Their passion is death. Their theology is death. And death must never be victorious. Those who kill, allegedly in the name of their God, ultimately turn their God into a killer. What these terrorists have in common is an all-consuming hatred toward all those who reject, who reject hatred. And those who believe in freedom, hatred is like cancer. It grows. If unchecked, it will grow from cell to cell, from limb to limb, from person to person, and from community to community. Those who hate Jews hate other minorities as well. The Jews were not the only victims in occupied Europe. There were others. We must always remember that. There were Russians and Poles and Czechs and Frenchmen and Belgians, Scandinavians, gypsies, homosexuals. There were others. At the end, the hater always ends up hating and hurting himself as well.
So therefore we must remember the consequences of hatred, the destruction, the devastation, the agony inflicted by the hater on his victims and accomplices and the shame they inflict on our common creator. But then, the human being must be defined by his or her readiness to open our memory to the dead so they do not die again. But in the name of that memory, in the name of all that is sacred to it, let us issue a call to stop the bloodshed wherever it is being conducted. Let us stop the suicide killers in the Holy Land. Let us reject terrorism anywhere and fanaticism wherever it is. We who have survived that tragedy could have chosen a way of being immune to other people's sufferings. We could say, come on, what do you know about suffering? Just the opposite. We become more sensitive to other people's suffering. And we are sensitive to the suffering of those Palestinians who suffer in the Holy Land too, we are. It hurts when we see what is happening there. I even understand their anger. But they should be angry at their elders. What their elders have done with their future. They could have had a state already and lived in peace. What is their hope? Is there hope in memory? There must be. Without hope memory would be morbid and sterile. Without memory hope would be empty of meaning. And above all, empty of latitude. And so I always remember what Albert Camus said in his great novel, The Plague. At the end, he says, "Ultimately we must realize in spite of everything, that there is more in a human being to celebrate than to denigrate." And that is courage, and that courage is hope.