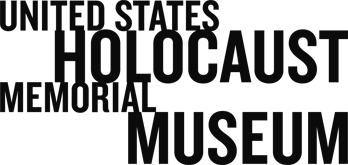 Military Personnel Visits to the US Holocaust Memorial Museum

Complimentary Passes
Members of the armed forces with military identification, as well as veterans and retirees, may obtain complimentary, untimed passes to the Museum's Permanent Exhibition, The Holocaust, for themselves and their families on site the day of their visit.
If you arrive before the Museum opens at 10 a.m., proceed to the members line on the 14th Street side of the building to claim your passes. If you arrive after the Museum opens, speak with staff at the Information Desk in the central atrium.
Group Visits
If you are visiting with a group of 40 or more people, save time by making a free group reservation through our advance group reservation system. For more information, visit our Group Reservations page. All other exhibitions are accessible without passes.
Visit our Plan Your Visit page for more information on hours, location, and more.
Educational Resources
The Museum has created programs and resources for military personnel that explore how the Holocaust happened and encourage reflection and discussion on leadership, decision-making, and genocide prevention. If you are an instructor of active duty personnel or officers-in-training and would like to learn more about programs that might support you and your teaching, please contact Amanda Rooney Stierli at arooneystierli@ushmm.org.
If you are leading a group and interested in preparing the group for its visit or in leading a discussion afterwards, use the resources below.
Before Your Visit
Discuss the reason and motivation for the visit, for example:
Learning about the Holocaust and how it happened
Preparing for or observing annual Days of Remembrance
Considering how genocide is possible and how it might be prevented
Watch short film clips and discuss:
Why We Remember the Holocaust provides an overview of the Holocaust, Days of Remembrance, and why we as a nation remember this history. (9 min.)
The Path to Nazi Genocide provides a concise overview of the Holocaust and those involved. This resource is intended to provoke reflection and discussion about the role of ordinary people, institutions, and nations between 1918 and 1945. (38 min.)
European Antisemitism from its Origins to the Holocaust introduces the history of antisemitism (hatred of Jews) from its origins in the days of the early Christian church until the era of the Holocaust in the mid-20th century. It prepares visitors for a discussion of why Jews have been targeted throughout history and how antisemitism offered fertile ground to the Nazis. (14 min.)
American Responses looks back at two seminal events in Holocaust history involving the United States and invites reflection on the role of individuals, organizations, and governments in confronting hatred and mass atrocities. (17 min.)
Early Warning Signs. In the pivotal year before Nazi Germany invaded Poland and launched World War II, many events occurred that indicated the possibility of the dangerous path to come. Citizens and countries responded in different ways to the events of 1938. What lessons do their actions hold for us today? (11 min.)
The Role of the German Army During the Holocaust. The history of the German military has long appealed to those with an interest in military practice and the conduct of war, but it is important to remember that under the Nazi regime the German military—known as the Wehrmacht—participated in Nazi crimes, including the Holocaust. (5 min.)
During Your Visit
Explore history through historical artifacts, video footage, and eyewitness testimony in our Permanent Exhibition: The Holocaust. Possible topics and themes to consider during the self-guided tour include:
What early warning signs for mass atrocity were evident from the display?
What choices made by individuals, institutions, and nations were pivotal in this history?
In particular, what did United States officials and citizens know about these events, and how did they respond?
We also recommend visiting our special exhibitions, located on the Museum's ground floor. See all current Museum exhibitions.
After Your Visit
Suggestions for group debriefing:
Discuss reflections and/or reactions to the visit; for example, which testimonies, artifacts, or images increased understanding or sparked further questions.
Consider connections to contemporary events.
Discuss what military personnel may learn about their roles and responsibilities from this history.
Consider various warning signs for mass atrocity evident in the exhibition. Related reading: Fundamentals of Genocide and Mass Atrocity Prevention by Scott Straus, Chapters 2 and 3.
Opportunities for individual learning: