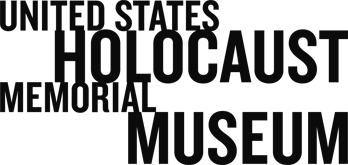 Holocaust Survivors and Victims Database
Unvollständige Liste österreichischer und deutscher Häftlinge, die im KLM im Zeitraum von Ende 1942 bis 1945 verstorben sind (ID: 49468)
View all names in this list Search names within this list
Title in English:
List of Austrian and German prisoners who died in Mauthausen from the end of 1942 through 1945
Description:
This is an incomplete list of Austrian and German prisoners in the KL Mauthausen, who died in the period from late 1942 to 1945. Records contain name, date of birth, place of birth, prisoner number and category, date of death, and place of death.
Generating Agency:
KZ-Gedenkstätte Mauthausen
Event Date:
Between 1942 - 1945
Number of Pages (Exact):
27
Number of Persons (Exact):
1572
Place of Death:
Mauthausen, Austria
Gusen, Austria
Keyword:
World War, 1939-1945--Prisoners and prisons, Austrian
World War, 1939-1945--Concentration camps--Austria
Concentration camp
Document Format:
Typed Document
Record Group Number:
RG-17.002M
Original document is held at:
KZ-Gedenkstätte Mauthausen
Description:
Contains archival material from Mauthausen and its subcamps, such as Ebensee, Gusen, Gunskirchen, Wien-Saurerwerke (Vienna), Melk, St. Aegyd am Neuwalde, Wiener Neudorf, Steyr, St. Lambrecht, Wiener Neustadt, and Schwechat.