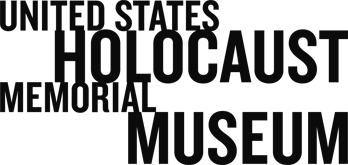 Holocaust Survivors and Victims Database
Reservations regarding the issue of foreign passports, 1936-1937 (ID: 49465)
View all names in this list Search names within this list
Other Title:
Zastrzeżenia w kwestii wydania paszportów zagranicznych, 1936-1937
Description:
Contains a list of cases and correspondence regarding individual persons who applied for foreign passports from the Office of the District Starosta in Łódz. Some documents have photographs.
Generating Agency:
Starostwo Grodzkie Łódzkie
Credit:
Resource Center, POLIN Museum of History of Polish Jews
Document Date:
Between 1936 - 1937
Number of Persons (Exact):
89
Associated Place:
Łódź, Poland
Keyword:
Citizenship--Poland--History--20th century.
Passports--Jews--Poland.
Document Format:
Typed and Handwritten
Record Group Number:
RG-15.653
Original document is held at:
Archiwum Państwowe w Łodzi, Poland, Sygn. 334
Conditions on Use:
Restrictions on use. Reproduction of more than 100 pages of copies of documents for researchers or other institutions requires a written permission of the General Director of the State Archives of the Republic of Poland. Publication of more than 10 complete documents in an individual work requires the written authorization of the General Director. The Museum may not publish any archival material obtained from the General Director, including specific archives under his control, on the Internet, the World Wide Web, or any other publicly accessible on-line network without the written permission of the General Director. Citation of the materials in any publication must refer to the Museum and the Polish State Archives and must include the name of the archival group and catalogue number of the originals.