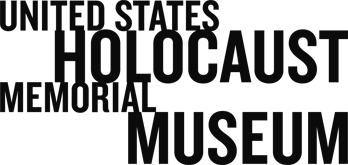 Holocaust Survivors and Victims Database
Szeged, Hungary Deportation List (ID: 49448)
View all names in this list Search names within this list
Description:
There were 4,161 Jews living in Szeged in 1941. After the German occupation (March 19, 1944), the Jews were confined to a ghetto with the Jews from surrounding villages.

On June 25, 27, and 28, 1944, the Szeged ghetto was liquidated. Three trains, containing approximately 8,500 people, departed from Szeged, Hungary. The first train went to Auschwitz where most of the people were murdered. The second train was uncoupled, with half going to Auschwitz and a half ending at the Strasshof Labor Camp outside of Vienna. The third train went to Strasshof, where some of the people survived.

This database of Jewish deportees from Szeged was most probably written by the council of the Szeged Jewish Community in between 10-31st May 1944. It lists all Jewish residents of Szeged who by that time had an address there. It does not list Jews living in surrounding towns. The deportation list contains names, in some cases maiden names, the mother's name, place and year of birth, occupation and the address.

This database also contains maiden names of 700 women on the deportation list, which were added by Kathy Glatter through her research on a Hungarian genealogist website macse.hu.

The information contained in this database was made available through cataloging, indexing and digitization projects of the entire Szeged Jewish Community archive in 2018-2019.
Generating Agency:
Szeged Jewish Community
Compiler:
Glatter, Kathy
Pataricza, Dora
Ábrahám, Vera
Kádas, Gabriella
Major, Ann
Petersen, Judy
Kőrösi, Katalin
Hajdú, Marianne
Golumbic, Lynn Pollak
Zámbó, Krisztina
Credit:
Jewish Archives of Szeged
Index Date:
Between 2018 - 2019
Event Date:
Between 1944 - 1946
Nationality/Ethnicity:
Hungarian
Number of Persons (Exact):
3882
Place of origin:
Szeged, Hungary
Associated Place:
Auschwitz [Concentration camp], Poland
Strasshof [labor camp], Austria
Keyword:
Deportation--Hungary
List Type:
Individual document
Document Format:
Typed and Handwritten
Original document is held at:
Szeged Jewish Community (Szegedi Zsidó Hitközség)
Description:
In 2018-2019, the Szeged Jewish Community in Hungary digitized their archival holdings and created two collections: Deportation List and Deportation Survivors.