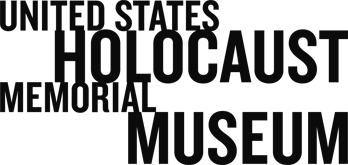 Holocaust Survivors and Victims Database
LIST OF PEOPLE WHOSE CORPSES HAVE BEEN IDENTIFIED AND FOR WHOM DEATH CERTIFICATES HAVE BEEN ISSUED (ID: 48174)
View all names in this list Search names within this list
Description:
This list contains names of victims of the massacre at Oradour-sur-Glane whose bodies were able to be identified. The list contains name, occupation, date and place of birth, age, and residence. See note below for more information about the massacre.
Generating Agency:
Association Nationale des Familles des Martyrs d'Oradour-sur-Glane
Nationality/Ethnicity:
French
Number of Pages (Exact):
5
Number of Persons (Exact):
52
Place of Death:
Oradour-sur-Glane, France
Keyword:
World War, 1939-1945--France--Oradour-sur-Glane
Massacres--France--Oradour-sur-Glane
World War, 1939-1945--Atrocities--France--Oradour-sur-Glane
World War, 1939-1945--Registers of dead--France
List Organized By:
Random
Document Format:
Typed Document
Notes:
Oradour-sur-Glane was a small farming village of around 350 inhabitants, located near Clermont-Ferrand, some 15 miles west-north-west of Limoges. During World War II, it was located in the German-occupied zone of France. By June of 1944, the village population had almost doubled to about 650 people, swelled by refugees, including some Jewish refugees, from other parts of France. On June 10, 1944, troops of the 2nd Waffen-SS Panzer Division (armored division), Das Reich massacred almost the entire population as well as individuals who just happened to be in the village at that time, and then destroyed the village.
The Germans took the 197 men to several barns on the edge of town and locked them in while 240 women and 205 children were brought to the village church. The SS men set fire to the barns and threw grenades through the windows of the church, shooting those who sought to escape. In total, 642 individuals, including seven Jewish refugees, were dead. Only seven villagers survived the massacre: six men and a woman, all of them more or less severely injured. About fifteen other inhabitants of the village were able to escape the Germans before the massacre started or evade the roundup by hiding.
For more information on the Oradour-sur-Glane massacre, visit
https://encyclopedia.ushmm.org/content/en/article/oradour-sur-glane