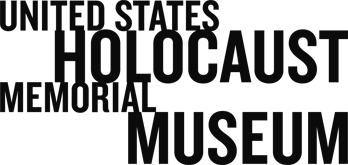 Holocaust Survivors and Victims Database
Polish Jews in KL Auschwitz : name lists (ID: 45802)
View all names in this list Search names within this list
Other Title:
Zydzi Polscy W Kl Auschwitz : Wykazy Imienne
Description:
Contains over 17,000 names of Polish Jews registered in the preserved documentation of KL Auschwitz prisoners from the book "Polish Jews in KL Auschwitz : name lists (Zydzi Polscy W Kl Auschwitz : Wykazy Imienne)" by Stanislaw Maczka and Magdalena Prokopowicz.

The vast majority of Polish Jews - victims of Auschwitz - perished anonymously with estimated figures ranging from 300,000 to 380,000. Most Polish Jews were murdered elsewhere: in the extermination centers of Belzec, Sobibor, Treblinka, and Majdanek, as well as in mass executions nearby or in their places of living. Approximately 150,000 died of starvation or as a result of epidemics in ghettos. Of the Jews murdered in Auschwitz the largest part was directed to the gas chambers immediately after unloading from transports. Overall more than one million European Jews were killed there.
Compiler:
Mączka, Stanisław
Prokopowicz, Magdalena
Credit:
Holocaust Survivors and Victims Resource Center
Document Date:
Between 14 Jul 1940 - 27 Jan 1945
Event Date:
Between 1940 - 1945
Number of Persons (Exact):
17654
Associated Place:
Auschwitz [Concentration camp], Poland
Place of Death:
Auschwitz [Concentration camp], Poland
Keyword:
Holocaust, Jewish (1939-1945)--Poland
Jews--Poland
List Type:
Registration / register