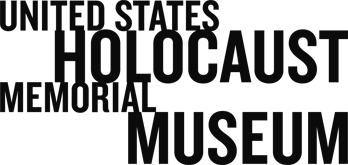 Holocaust Survivors and Victims Database
Flossenbürg Prisoner Lists (ID: 44619)
View all names in this list Search names within this list
Description:
Electronic data regarding prisoners interned in the Flossenbürg Concentration Camp from a list compiled in the 1950s to use as evidence against camp administrators and guards being put on trial for war crimes; data includes names, prisoner numbers, nationalities, and dates of birth, entry and departure.
Compiler:
Friedlaender, Kurt
Malek, Sandy
Mapelsden, Joan
Mitelsbach, Edward
Neumann, Shimon
Salinger, Ralph
Shalks, Marilyn
Skladowski, Monika
Taytsel, Daniel
Weisel, Irit
Zieselman, Paula
Document Date:
Circa 1955
Nationality/Ethnicity:
Albanian
Alsatian
American
Argentine
Belgian
British
Bulgarian
Chilean
Chinese
Croatian
Dane
Dutch
Egyptian
Estonian
Finn
French
German
Greek
Hungarian
Irish
Italian
Jewish
Latvian
Lithuanian
Luxembourger
Norwegian
Polish
Portuguese
Protectorate
Romanian
Russian
Slovak
Spanish
Stateless
Swiss
Turk
Yugoslavian
Persecution Status:
"Asocial" targets
Criminal targets
Ethnic targets (other)
Homosexual
Jehovah's Witness
Jew
Prisoners of War
Romani
Number of Persons (Est.):
89002 - 89040
Prisoner Number:
1 - 893970
Place of Incarceration:
Flossenbürg [concentration camp], Germany
Keyword:
Concentration camp
List Type:
Index
Inmate / prisoner list
Research project
Record Group Number:
RG-30.005M
Notes:
Created from information in USHMM Archives RG-30.005M.
Many records were updated in 2016. Over 700 names were added to the index created in 2007.