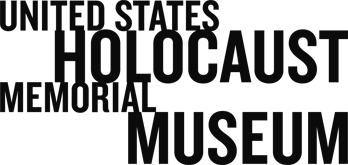 Holocaust Survivors and Victims Database
The Central Database of Shoah Victims' Names. [Internet resource] (ID: 32961)
Authorship or Source:
Yad va-shem, rashut ha-zikaron la-Sho'ah vela-gevurah.
Title or Main Description:
The Central Database of Shoah Victims' Names. [Internet resource]
Place Published or Holding Institution:
Jerusalem : Yad Vashem
Description:
Number of Names or Other Entries-- Over 3,000,000 Entries.
Date:
Last Accessed November 2004
Type of Work:
Searchable internet database
Alternate or Series Title:
Ha-ma-agar ha-merkazi shel sh'mot korbanot ha-shoah. English
Hall of Names. Indexes
Provenance:
[Excerpt from 'About the Database':]
Currently the Central Database of Shoah Victims' Names is built on three types of sources:
Pages of Testimony
These are one-page forms, submitted to Yad Vashem by survivors, remaining family members, or friends in commemoration of Jews who perished in the Shoah. The first 800,000 Pages were collected in the 1950s, and the rest since. There are currently more than 2,000,000 Pages of Testimony written in some twenty languages. [...]
Historical documentation
This consists of historical documentation from the archives at Yad Vashem and other institutions. Examples include correspondence of Nazi officials and their counterparts throughout Europe, Jewish documents, including personal documents such as letters, passports, diaries and memoirs, as well as documents of Jewish organizations and institutions; lists detailing confiscation of assets, lists of inmates in ghettos, camps or deportations, and lists of victims or survivors; legal documentation from proceedings against Nazi criminals and collaborators; commemoration books; and many more. The documentation is in all European languages.
Local commemoration projects
There are dozens of local initiatives to record the names of the Jews from specific towns, regions, countries, or camps. Yad Vashem has joined forces with many of these projects, and their results are integrated into the Names Database.
Standard searches of the database will automatically cull information from all the sources, so that there may be multiple results for a single individual. Conversely, since the database is incomplete, many Shoah victims do not yet appear in it. As we progress, they will.
Keywords:
Holocaust, Jewish (1939-1945) --Registers of dead.
Holocaust, Jewish (1939-1945) --Registers of dead --Sources.
Holocaust, Jewish (1939-1945) --Registers of dead --Indexes.
Yad va-shem, rashut ha-zikaron la-Sho'ah vela-gevurah. Hall of Names. --Indexes.
Abstract:
First opened to the public on November 22, 2004, the Central Database of Shoah Victims' Names is perhaps the largest central resource for searching the names of those known or presumed to have perished during the Holocaust. Simple and various "advanced" search strategies are offered. As of November 2004 the Central Database includes over three million names, primarily though not exclusively derived from "Pages of Testimony", affidavit-like testimonial forms attesting to individuals' deaths during the Holocaust that have been collected at Yad Vashem's Hall of Names since 1955, and which continue to be collected. The Central Database is an international undertaking led from Jerusalem by Yad Vashem with the assistance of a the large number of important institutions, including (as of November 2004): The Registry of Holocaust Survivors of the U.S. Holocaust Memorial Museum, The Beate Klarsfeld Foundation, Bergen-Belsen Memorial, Database of victims of the Shoah in Norway, Bjarte Bruland, Oslo, Documentation Centre of Austrian Resistance (DÖW), Namentliche Erfassung der oesterreichischen Holocaustopfer, Dokumentationsarchiv des oesterreichischen Widerstandes, Wien, Dutch Oorlogsgravenstichting, Nederlandse Oorolgsslachtoffers and Stichting Vrienden van Yad Vashem Nederland (Dutch war victims authority and Association of Yad Vashem Friends in Netherlands), German Federal Archives, JewishGen - An affiliate of the Museum of Jewish Heritage, New York, Latvia Holocaust Jewish Names Project, Lithuanian Names Project, Mahn-und Gedenkstätte Ravensbrück, Museum of Genocide Victims Belgrade, Organization of former residents of Lodz in Israel, Research and Documentation Center of the Holocaust Victims and Survivors in Croatia, Slovakia Holocaust Jewish Names Project, State Museum of Auschwitz-Birkenau in Oswiecim,
Terezín Initiative Institute, and the Jewish Community of Thessaloniki.
Language and Other Notes:
"... As of the winter of 2004, we estimate that the number of Jews commemorated in [the databse] is close to three million. Millions of names that appear in a wide variety of historical documents have not yet been identified or recorded in the database; many additional names still linger only in the memories of survivors or in the lore of their families. Building the database is a work in progress."--From: 'About the Database'.
A Hebrew language version is available as "Ha-ma-agar ha-merkazi shel sh'mot korbanot ha-shoah" at http://www.yadvashem.org/wps/portal/!ut/p/.cmd/cl/.l/iw (Accessed November 2004).
Location of Electronic or Internet File: