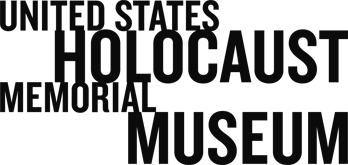 Holocaust Survivors and Victims Database
NONNEN UNTER DEM HAKENKREUZ : LEIDEN, HELDENTUM, TOD ; DIE ERSTE DOKUMENTATION ÜBER DAS SCHICKSAL DER NONNEN IM 3. (ID: 32545)
Authorship or Source:
Kempner, Benedicta Maria.
Title or Main Description:
NONNEN UNTER DEM HAKENKREUZ : LEIDEN, HELDENTUM, TOD ; DIE ERSTE DOKUMENTATION ÜBER DAS SCHICKSAL DER NONNEN IM 3. REICH / Benedicta Maria Kempner.
Place Published or Holding Institution:
Würzburg : Naumann
Description:
241 p. : ill., plate, docs., port. ; 21 cm.
ISBN or ISSN:
3921155762
3921155894 (pbk.)
Museum or Other Institution Holdings:
USHMM Library: Names Lists Section--Clergy BX4220.E85 K46 1976.
Yad Vashem Library (Jerusalem, Israel). Call Number: 81-0332.
Library of Congress (Washington, D.C.). Call Number: BX4220.E85 K45.
Keywords:
Nuns --Nazi persecution.
Nuns --Europe --Registers.
Nuns --Europe --Biography.
World War, 1939-1945 --Catholic Church.
World War, 1939-1945 --Registers of dead --Germany.
Catholic church --Germany --Registers.
Catholic Church --Germany --Clergy --Biography.
Martyrologies --Germany --History --20th century.
Christian martyrs --Germany --Biography.
Catholics --Germany --Registers.
YAD VASHEM LIBRARY KEYWORDS:
LISTS - VICTIMS, NON-JEWISH.
WOMEN IN WORLD WAR II AND IN THE RESISTANCE.
CLERGY, MONKS.
CONVERTS TO CHRISTIANITY.
Language and Other Notes:
Text in German.