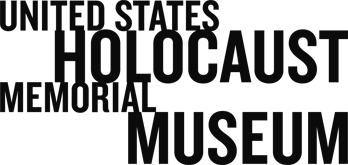 Holocaust Survivors and Victims Database
JOURNAL DE LOUIS ARON : DIRECTEUR DE LA MAISON ISRAÉLITEDE REFUGE POUR L'ENFANCE : NEUILLY-SUR-SEINE 1939, CROCQ (CREUSE) 1939-1942, (ID: 32426)
Authorship or Source:
Aron, Louis, 1888-1987.
Klarsfeld, Serge, 1935-
Zaidman, Annette.
Title or Main Description:
JOURNAL DE LOUIS ARON : DIRECTEUR DE LA MAISON ISRAÉLITEDE REFUGE POUR L'ENFANCE : NEUILLY-SUR-SEINE 1939, CROCQ (CREUSE) 1939-1942, CHAUMONT (CREUSE) 1942-1944 / edité et présenté par Serge Klarsfeld, avec la collaboration de Annette Zaidman.
Place Published or Holding Institution:
Paris : Association Les fils et filles des déportés juifs de France ; [New York] : Beate Klarsfeld Foundation, [1998]
Description:
ix, 206 p. : ill., docs., facsims., tabs. ; 27 x 30 cm.
Museum or Other Institution Holdings:
USHMM Library: DS135.F9 A76 1998.
Yad Vashem Library (Jerusalem, Israel). Call Number: 99-0959F.
Library of Congress (Washington, D.C.). Call Number: DS135.F83 .A76 1998.
Keywords:
Aron, Louis, 1888-1987 --Diaries.
Jewish children in the Holocaust --France --Creuse.
Maison israélite de refuge pour l'enfance.
Holocaust, Jewish (1939-1945) --Registers of dead --France --Creuse.
World War, 1939-1945 --Jews --Rescue --France.
YAD VASHEM LIBRARY KEYWORDS:
DIARIES OF JEWS -- FRANCE.
CHILDREN AND YOUTH, JEWISH - IN THE HOLOCAUST -- FRANCE.
RELIEF AND RESCUE, BY JEWS -- FRANCE.
LISTS - VICTIMS, JEWISH -- FRANCE.
Language and Other Notes:
Text in French.
"Décembre 1998."