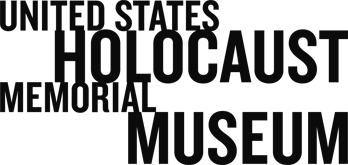 Holocaust Survivors and Victims Database
DEATH BOOKS FROM AUSCHWITZ : REMNANTS / edited by State Museum of Auschwitz-Birkenau ; [editorial board, Jerzy Debski... (ID: 30927)
Authorship or Source:
State Museum of Auschwitz-Birkenau.
Pa´nstwowe Muzeum O´swi¸ecim-Brzezinka.
Title or Main Description:
DEATH BOOKS FROM AUSCHWITZ : REMNANTS / edited by State Museum of Auschwitz-Birkenau ; [editorial board, Jerzy Debski... et al.] = STERBEBÜCHER VON AUSCHWITZ : FRAGMENTE / herausgegeben vom Staatlichen Museum Auschwitz-Birkenau = KSIEGI ZGONOV Z AUSCHWITZ : FRAGMENTY / wydawca Panstwowe Muzeum Oswiecim-Brzezinka.
Place Published or Holding Institution:
München : K.G. Saur
Description:
3 v. : ill., maps ; 25 cm.
Number of Names or Other Entries-- 68,864 Names.
Alternate or Series Title:
Sterbebücher von Auschwitz : Fragmente.
Sterbebuecher von Auschwitz : Fragmente.
Ksiegi zgonów z Auschwitz : fragmenty.
ISBN or ISSN:
3598112629
3598112645
3598112734
3598112726 (vol.1)
3598112750 (vol.2-3)
Museum or Other Institution Holdings:
Survivors Registry Collection: Located in 2nd Floor Public Reference Area.
USHMM Library: Name Lists-Auschwitz D805.P7 D427 1995.
Yad Vashem Library (Jerusalem, Israel). Call Number: 95-1113.
Library of Congress (Washington, D.C.). Call Number: D805.P7 D35 1995.
Provenance:
Information for this three-volume work was gleaned by drawing from the following eight sources, as described on p. 207 of Part 1: 1. 'Registration lists of newly arrived Jews', 2. the so-called 'Daybook', 3. 'Death Certificates', 4. 'Reports on the removal of dental gold', 5. 'Lists of deaths', 6. 'Camp register of the Gypsy Camp', 7. 'Book of the penal kommando', and 8. The so-called 'Bunker book'.
Keywords:
Auschwitz (Concentration camp) --Registers of dead.
Birkenau (Concentration camp) --Registers of dead.
Holocaust, Jewish (1939-1945) --Registers of dead --Poland --Oswiecim.
World War, 1939-1945 --Registers of dead --Poland --Oswiecim.
World War, 1939-1945 --Concentration camps --Poland --Oswiecim --Registers.
YAD VASHEM LIBRARY KEYWORDS:
LISTS - VICTIMS, NON-JEWISH.
LISTS - VICTIMS, JEWISH.
CAMPS: AUSCHWITZ.
DIAGRAMS, FLAGS, IDENTIFICATION TAGS, TABLES, UNIFORMS.
CHRONOLOGY 1933-1945.
NAZIS = COLLECTIVE BIOGRAPHY.
THE HOLOCAUST = DOCUMENTS AND SOURCES.
PHOTOGRAPHS - HOLOCAUST.
PHOTOGRAPHS - JEWS.
Abstract:
Three-volume Memorial book from Auschwitz: Parts 2 and 3 contain alphabetized lists arranged by last name of 68864 prisoners who perished at Auschwitz. Entries include date and place of birth, date of death, prisoner number, and year of arrival at Auschwitz. Part 1, 'Reports', contains an 'excerpt' on pp. 173-200 listing transports to Auschwitz from 20 May 1940 through 13 Sept 1944. Part 1 also contains a 'Chronology' on pp. 233-242 chronicling the evolution of Auschwitz into a killing center, followed by a collection of biographies of SS-men. A second section (pp. 1-214) entitled 'Documents -- Photographs' chronicles 'One Day in Auschwitz -- March 30, 1942.' Subjects covered include: Deaths and 'Causes of Death'; Mass Slaughter in Auschwitz; and Personal Photographs of Deportees [some subjects of which are identified].
Language and Other Notes:
Text in English with introductory notes in English, German and Polish.
Includes bibliographical references (vol. 1, p. 279-291) and indexes.
CONTENTS: Vol. 1. Reports = Berichte = Relacje -- vol. 2. Namensverzeichnis = Index of names = Indeks nazwisk, A-L -- vol. 3. Namensverzeichnis = Index of names = Indeks nazwisk, M-Z ; Annex = Aneks.
Parallel title: Sterbebücher von Auschwitz.
Parallel title: Ksiegi zgonów z Auschwitz.
A searchable database that includes comparable information to that of these books is available through the Auschwitz Memorial's website at A searchable database that includes comparable information to that of these books is available through the Auschwitz Memorial's website at http://auschwitz.org/en/museum/auschwitz-prisoners/ (Last Accessed: 30 March 2017)
Resource Center Cataloging Notes:
Former Q&A Name Lists Database File Number-- AA0472