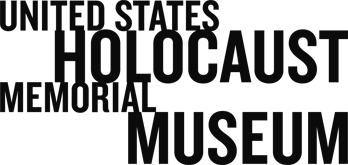 Holocaust Survivors and Victims Database
Listing, by last name, of 490 Jewish families who were killed during an Einsatzgruppen action in Dubossary, Moldova in September 1941 (ID: 30714)
Authorship or Source:
Society of the Jewish Culture of Dubossary.
Title or Main Description:
Listing, by last name, of 490 Jewish families who were killed during an Einsatzgruppen action in Dubossary, Moldova in September 1941 in which the total number of victims was c. 3000.
Description:
Number of Names or Other Entries-- 490 Names.
Museum or Other Institution Holdings:
Survivors Registry Collection [photocopy]: Document File DU0130.
Provenance:
The Society of the Jewish Culture of Dubossary (Lomonosov Street 47/47, Dubossary, 278300 Moldova, Attn.: Ms. Moskoleva ; Tel. 342 96) collected the documentation for this list from oral histories, the Central Archives of the Republic of Moldova and the Jewish Community of Tiraspol.
Keywords:
Holocaust, Jewish (1939-1945) --Registers of dead --Moldova --Dubasari.
Jews --Moldova --Dubasari --Registers.
Dubasari (Moldova) --Registers.
[Additional Geographic Keywords: Dubossary, Dubasarii Vechi, Dobyassar, Dubosar]
Abstract:
Each entry indicates how many members of the family were killed. Some entries include place of residence before the war.
Language and Other Notes:
Text in Russian.
Cataloger-assigned title.
Resource Center Cataloging Notes:
Former Q&A Name Lists Database File Number-- DU0130