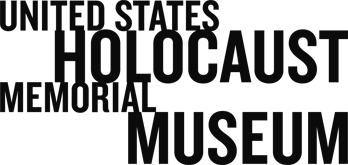 Holocaust Survivors and Victims Database
Records and name registers of the Campo de Miranda Concentration Camp in Spain. (ID: 30565)
Authorship or Source:
Archivo General Militar de Guadalajara.
Title or Main Description:
Records and name registers of the Campo de Miranda Concentration Camp in Spain.
Place Published or Holding Institution:
[Guadalajara, Spain]
Description:
ca. 442 leaves + 2 computer diskettes (3.5")
Type of Work:
Archival collection
Museum or Other Institution Holdings:
USHMM Archives Collection, but as of October 2005 has not yet been assigned an Accession or Record Group Number.
Source Institution: Archivo General Militar de Guadalajara
Provenance:
Name registers to this collection procured by the USHMM International Programs Division in 2003-2004 from the General Military Archive of Guadalajara (Address: Archivo General Militar de Guadalajara, Avenida del Ejército 2, 19004 Guadalajara, Spain; Tel. +34 949 21 39 35; Fax +34949 21 82 18), transferred in 2005 to USHMM Archives.
Keywords:
Miranda de Ebro (Concentration camp) --Registers.
Refugees, Jewish --Spain --Registers.
World War, 1939-1945 --Prisoners and prisons, Spanish --Sources.
Prisoners of war --Spain --Registers.
Jews --Emigration and immigration --Spain --Sources.
Spain --History --Civil War, 1936-1939 --Participation, Foreign --Registers.
Concentration camps --Spain --Miranda de Ebro --Sources.
Abstract:
NOTE WELL: Permission to microfilm this entire collection of documents was ultimately not granted to the USHMM by the Spanish Ministry of Defense, only of the name registers used as finding aids thereto. Thus, all requests for copies of the actual files will need to be directed to: Archivo General Militar de Guadalajara, Avenida del Ejército 2, 19004 Guadalajara, Spain; Tel. +34 949 21 39 35; Fax +34949 21 82 18.
"Sección 2a" of the General Military Archive of Guadalajara holds the records of the Miranda de Ebro Concentration Camp, including 15,412 files concerning foreign persons who transited through the camp 1940-1947. Some files contain only a single sheet registration record of the camp, while others contain up to 10 documents (e.g. registration card, police report, personal correspondence, visa and embassy papers, etc.). All registration records contain surname, given name, place and date of birth, age, marital status, pre-War residence, profession, name of father, place of arrest and imprisonment in Spain prior to Miranda de Ebro and registration date in Miranda de Ebro. Some files contain a category as to why the prisoner has been detained, the prisoner's intended destination and date of release.
The files cover the period from 1940 until the closure of the camp in 1947. Foreigners are categorized by three main categories: international brigades (captured during the Spanish Civil War); male prisoners who illegally crossed the border (women were not held in military camps, but in provincial prisons); and German military personnel and German collaborators interned in the so-called 'Campo Aleman'.
Due to Miranda de Ebro being the central camp in Spain, only a small percentage of its records pertains to Jewish prisoners and detained refugees. However, one can assume that nearly all male Jewish refugees captured in Spain were interned by the Spanish at the Miranda de Ebro camp, since it was the central facility for male foreign prisoners of any type. Nevertheless, neither on the registration cards nor in the diverse materials in the files are such prisoners identified as Jews. Only in very few files can one assume with confidence, through included correspondence and with 'Palestine' as the prisoner's given goal of emigration, that the subject was a Jewish refugee. The original files are organized in 47 manuscript bundles for the foreign prisoners and are ordered alphabetically by surname. Additionally, there are documents dealing with administrative instructions from the Army and Foreign Affairs Ministries, and with internal matters of the camp (Legajos 4 to 9) consisting of ca. 500 pages.
A history of the Spanish concentration camp of Miranda de Ebro, located in the province of Burgos at the foot of the Pyrenees mountains of northeastern Spain, has been published in Spanish as: Fernández López, José Ángel. Historia del campo de concentración de Miranda de Ebro, 1937-1947. (Miranda de Ebro, 2003). For more information on this work, please see: http://es.geocities.com/los_del_monte/historia_del_campo_de_concentrac.htm [Last Accessed 4 October 2005].
Language and Other Notes:
Text in Spanish.
Cataloger-assigned title.
Incomplete Contents of USHMM Archives Holdings:
1.) Two volumes of archival inventories that list all foreign prisoners by surname (ca. 100 leaves per volume)
2.) Two 3.5" diskettes containing the above 2 vol. list as a database in d-Base III format.
3.) Four typewritten registers containing the same names as the above two items, but also giving nationality (242 leaves in total).