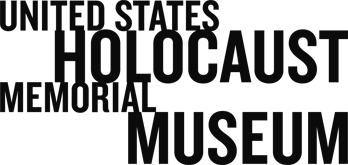 Holocaust Survivors and Victims Database
Published in the book 'Kuuditatud' 1941 ( Marajamaa Publications 273 Elgin Drive Brampton ON L6Y 2V2 Canada) (ID: 30548)
Title or Main Description:
Published in the book 'Kuuditatud' 1941 ( Marajamaa Publications 273 Elgin Drive Brampton ON L6Y 2V2 Canada)
List of 243 members of the Estonian Defence Forces of Jewish origin deported from their units by Soviet Authorities between June 13 and 16, 1941
Museum or Other Institution Holdings:
In USHMM Library Collection ;
?
Provenance:
Based on data found in the Archives of Tartu Institute (Toronto) and the Bureau of Estonian Victims of Repression (Tallinn)by February 24,1993. Complied by Vello Salo.
Keywords:
Jews --Estonia --Tallinn-Deportations --Soviet Union --Revel
Resource Center Cataloging Notes:
Former Q&A Name Lists Database File Number-- AC0057