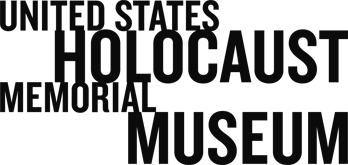 Holocaust Survivors and Victims Database
List of 125 Jews interned in the Kopaygorod ghetto in Transnistria (first and last name only). (ID: 30438)
Title or Main Description:
List of 125 Jews interned in the Kopaygorod ghetto in Transnistria (first and last name only). The list was prepared (on computer?) by the Claims Conference in Tel Aviv, probably from originals held by the Odessa Oblast Archives which should have additional information
Description:
Number of Names or Other Entries-- 125
Museum or Other Institution Holdings:
Survivors Registry Collection [photocopy]
Source Institution: Claims Conference, Tel Aviv
Provenance:
Odessa Oblast Archive?
Keywords:
Holocaust, Jewish (1939-1945) --Romania --Transnistria.
Holocaust, Jewish (1939-1945) --Ukraine --Transnistria.
Kopaygorod (Ukraine : Ghetto)
[Copaigorod].
[Kopai Gorod].
[Kopaigorod].
[Koprod].
Jews --Persecutions.
Language and Other Notes:
Text in Romanian.
Resource Center Cataloging Notes:
Former Q&A Name Lists Database File Number-- RT1624