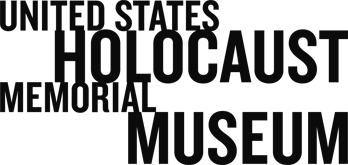 Holocaust Survivors and Victims Database
Handwritten table showing members of the Judenrats of Biskupice and Trawniki in Kreis Lublin. (ID: 29806)
Title or Main Description:
Handwritten table showing members of the Judenrats of Biskupice and Trawniki in Kreis Lublin. List indicates surname; forename; position in Judenrat; and residence
Description:
Number of Names or Other Entries-- 8 NAmes.
Museum or Other Institution Holdings:
In USHMM Archives [microfilm]:
RG-15.056m reel 3
Source Institution: United States Holocaust Memorial Museum Archives
Keywords:
Holocaust, Jewish (1939-1945) --Poland.
Biskupice Lubelskie (Poland)
[Bikopitza (Poland)].
Trawniki (Poland.
Jews, Polish.
Jews --Poland.
Language and Other Notes:
Text in German.
Resource Center Cataloging Notes:
Former Q&A Name Lists Database File Number-- AB0115.