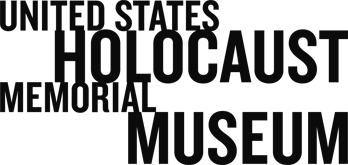 Holocaust Survivors and Victims Database
Names of 77,297 Jewish victims from Bohemia and Moravia are inscribed on the walls of the Pinkas Synagogue in Prague. (ID: 29732)
Title or Main Description:
Names of 77,297 Jewish victims from Bohemia and Moravia are inscribed on the walls of the Pinkas Synagogue in Prague.
Description:
Number of Names or Other Entries-- 77,297 Names
Museum or Other Institution Holdings:
Source Institution: Pinkas Synagogue-Jewish Museum (Pinkasova synagoga-Zidovské muzeum), Siroká ulice 3, Praha 1 - Staré Mesto/Josefov 110 00, Czech Republic, Phone: 222 326 660, E-mail: zmp@ecn.cz, Website:
http://www.jewishmuseum.cz
.
Provenance:
See: ENCYCLOPEDIA OF THE HOLOCAUST, p. 1187. For further information, contact the Jewish Museum care of the above address.
Keywords:
Holocaust, Jewish (1939-1945) --Registers of dead --Czech Republic.
Bohemia and Moravia (Protectorate, 1939-1945) --Registers.
Jews --Czechoslovakia --Registers.
Pinkasova synagoga (Prague, Czechoslovakia)
Synagogues --Czech Republic --Prague.
Holocaust memorials --Czech Republic --Prague.
Language and Other Notes:
Project reported as completed and reopened according to 1996 'Dateline: World Jewry' by World Jewish Congress.
Resource Center Cataloging Notes:
Former Q&A Name Lists Database File Number-- PC0106