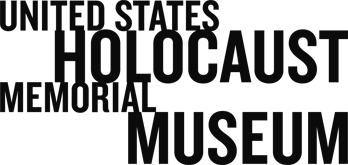 Holocaust Survivors and Victims Database
[Documents related to Polish workers] (ID: 23281)
View all names in this list Search names within this list
Description:
This grouping contains correspondence, reports, notes, forms, and other documents relating to Polish workers. Includes documents regarding wages paid to Polish workers for physical labor, mistakes made by employment offices (sending young children on transports to transit camps), removal of non-German persons from transport companies to be assigned to forced labor in Germany, early release of Polish POWs to work in German munitions factory, workers reporting to Baudienst (Construction Services) duty, requests made by family members for the return of conscript laborers, persons accused of breach of contract (nor reporting for or not returning to duty), Polish workers who were sent to work in Germany or various labor camps, requests for deferral of service obligation or for leave or absence, repatriation of Polish workers, search for escaped workers and workers who violated forced labor orders.
List Type:
Individual document
Forced labor
List Organized By:
Not Applicable
Generating Agency:
Generalgouvernement Der Chef des Distrikts Radom
Generalgouvernement Distrikt Radom
Abteilung Arbeit
Regierung des Generalgouvernements, Hauptabteilung Arbeit
Generalgouvernement für die Besetzten Polnischen Gebiete, Abteilung Arbeit
Der Gouverneur des Distrikts Radom Personalamt
Arbeitsamt Sosnowitz
Deutsches Rotes Kreuz
Arbeitsamt Radom
Arbeitsamt Tschenstochau
Baudienst im Generalgouvernement Kommandostelle II
Document Date:
Between 22 Apr 1940 - 12 Jul 1944
Event Date:
Between 5 Apr 1940 - 6 Jul 1944
Persecution Status:
Ethnic targets (other)
Prisoners of War
Number of Persons (Est.):
700 - 900
Number of Pages (Exact):
699
Legibility:
Moderately Legible Text
Document Format:
Typed and Handwritten
Current Location:
Radom, Mazowieckie Województwo, Poland
Częstochowa, Śląskie Województwo, Poland
Place of Incarceration:
Częstochowa [transit camp], Poland
Notes:
Baudienst was the labor battalion created in Nazi-occupied Poland (General Government).
Keyword:
"Zivilarbeiter" (civilian worker)
Children
Conscript labor
Correspondence
Engineer
Labor camp
Transit camp