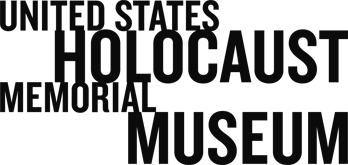 Holocaust Survivors and Victims Database
LIST OF PERSONS WHOSE WHEREABOUTS ARE STILL UNKNOWN (ID: 19489)
View all names in this list Search names within this list
Description:
Includes passengers from the SS Atlantic and the SS Patria
List Type:
Government record
List Organized By:
Random
Generating Agency:
The Palestine Police Force-Criminal Investigation Department
Number of Persons (Exact):
119
Number of Pages (Exact):
5
Legibility:
Easily Legible Text
Document Format:
Typed Document
Notes:
Berthold Storfer, a Jewish businessman from Vienna, was tasked by the Nazis to assist in the emigration of Jews from Germany. In May of 1940, he developed a plan to extricate approximately 3,500 Jews from Germany aboard three Greek ships S.S. Pacific, S.S. Atlantic, and S.S. Milos. The ships departed the Romanian port Tulcea in September of 1940. Upon arrival in Haifa, the British authorities decided to deport all the refugees to Mauritius. They began transferring the refugees to the S.S. Patria, a French cargo ship previously caught by the British. All the passengers from the S.S. Pacific and S.S. Milos were transferred. During the transfer of passengers from the S.S. Atlantic, Haganah operatives placed explosives on the S.S. Patria in an attempt to prevent deportation. However, the amount of explosives used was too great, and the ship began sinking rapidly. Over 200 refugees drowned. The survivors on the Patria were allowed to stay in Palestine, while those who remained on the Atlantic were deported to Mauritius.
For more information see: "The Rescue of European Jewry and Illegal Immigration to Palestine in 1940. Prospects and Reality: Berthold Storfer and the Mossad le'Aliyah Bet"
Dalia Ofer
Modern Judaism
Vol. 4, No. 2 (May, 1984), pp. 159-181
http://www.jstor.org/stable/1396459?origin=JSTOR-pdf