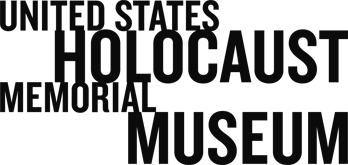 Holocaust Survivors and Victims Database
Hermann Burstein
Place of Birth:
Berlin, Germany
Date of Document:
8 Nov 1940
Date of Entry:
1 Nov 1940
Present Nationality:
German
Occupation:
Agricultural Student
Other Notes:
Travel Documents: None
Money in Possession: Three U.S. Dollars
Documents Confiscated: None
Languages Spoken: German
Information Obtained: Lived In Paderborn, Westphalia Till 12-8-40
First Reference: Henriette Burstein, Rehov Yehohash 7, Tel Aviv. Herbert Burstein, Brother, 43 Ben Yehuda St. Tel Aviv
Description:
This grouping contains documentation for individuals who attempted to enter Palestine aboard the S.S. Pacific, S.S. Atlantic, and S.S. Milos in November of 1940 (see note below for more information regarding the ships). These documents consist of Memoranda of Personal Data (Political) (form P.248), Particulars of an Illegal Immigrant (form P.239), Finger-print Identification Slips (form P.270), Applications for an Oder of Deportation (form P.250), Orders of Deportation (form P.254), Police Orders, and identification photos. Additionally, the group contains correspondece regarding the detention and deportation of George Papstraropoulos, captain of the S.S. Milos.