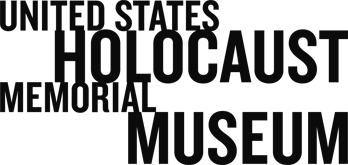 Holocaust Survivors and Victims Database
Szprynca Źmidek
Place of Birth:
Chmielnik, Kreis Stopnica
Occupation:
Tricotnäherin
Mother's Name:
Hencia Ruchla
Mother's Maiden Name:
Hencia Ruchla Wajnryb
Card Number:
02386/B [02386]
Document Date:
28 Apr 1941
Document Location:
Łódź, Poland
Description:
This grouping contains forms regarding residents of the Łódź Ghetto who were requesting identification papers. The forms are in both German and Polish. The forms include the name of the applicant and the names of two witnesses who can prove the applicants identity. The documents also include date of request, the witness' addresses and proof of identification (passport number), and information about the applicant such as: date and place of birth, parents' names, marital status, and profession. Most of the forms include a photo of the applicant.